MEMBERS RECEIVE A 30% DISCOUNT ON ALL PURCHASES
The AcuAim Golf putter is custom fitted and performance weighted, with spot on certain sighting designed to take your game to the next level!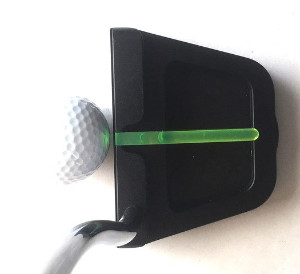 Our AcuAim putter incorporates totally new technology in the design of a putter. The insertion of a luminous centerline improves aiming and the projected forward glow of the luminous insert on the golf ball assures perfect alignment of the center of the ball and the center of the putter.

Our red or green luminous insert not only helps improve aim, but also helps golfers with color acuity issues.

The uniqueness of our putter tends to raise questions regarding Conformity. The game's ruling authorities have affirmed that the AcuAim putter does Conform to the Rules of Golf.

Since the putter is so novel in design and currently being offered only online, reviews by teaching pros have helped affirm the merits of the new putter technology.



Member discount code will appear under company logo when logged in