MEMBERS RECEIVE A 20% DISCOUNT ON ALL PURCHASES
Discounts on unique jewelry from Ashley Carson Designs!
Ashley Carson is a young woman with an inspiring story. After her father, a USMC fighter pilot, was shot down and evaded capture, thus awarded the Purple Heart and Distinguished Flying Cross, Ashley was raised to not only love but appreciate her country. She was also raised to pave her own path. Inspired by dreams of jewelry designs she had begun having after her father's death, Ashley moved to New York City and, within two years, had her jewelry featured in dozens of fashion magazines around the world.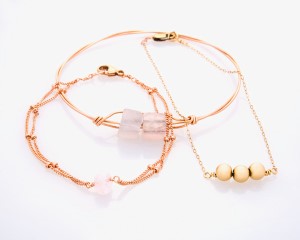 Ashley Carson's jewelry has been seen on the runways at Paris Fashion Week and New York Fashion Week. Her designs have been worn by celebrities, including Hailey Bieber, Hoda Kotb, Sheinelle Jones, Lauryn Bosstick, Natti Natasha, Amanda Batula, and more.

Ashley Carson is a brand that represents the best of America: strength, courage, and independence - with a touch of luxury and glamour.


Member discount code will appear under company logo when logged in