MEMBERS RECEIVE A 12% DISCOUNT ON ALL PURCHASES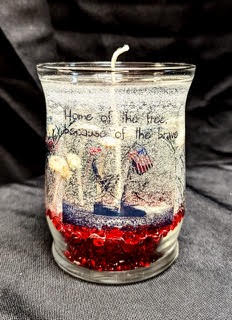 Candle Envy — The evolution of wax, wick, and a jar!

Candle Envy is a 100% woman-owned business that has been designing the safest, cleanest burning candles on the planet for two decades. Every refillable candle is handmade in Buffalo Grove, Illinois, using real flowers, fruit, and foliage. Our candles burn soot-free and toxin-free! Once you have burned the candle completely, you can use our flex-votives™ to refill your candle & you get to choose what aroma to burn next!

Our candles are made from 94% baby oil. The aromas are soft and subtle, and they also absorb odor. People with asthma, allergies and COPD can burn our candles—that's how clean they burn! Candle Envy can even customize a special candle for you with pictures and writing; feel free to give us a call to discuss a custom piece.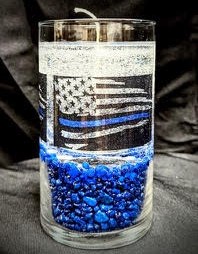 WE THE PEOPLE, want to take our country back!

Candle Envy has created a unique line of candles just for our fellow Mammoth Nation Patriots, and we are offering a 10% discount on ALL refillable candle orders. In addition, to support our amazing veterans, we donate $5.00 to the Wounded Warrior Project every time you purchase $75 or more.

Join the sustainable refillable candle art revolution today!



Member discount code will appear under company logo when logged in