Car Tow Dolly
MEMBERS RECEIVE A $250 DISCOUNT ON ALL PURCHASES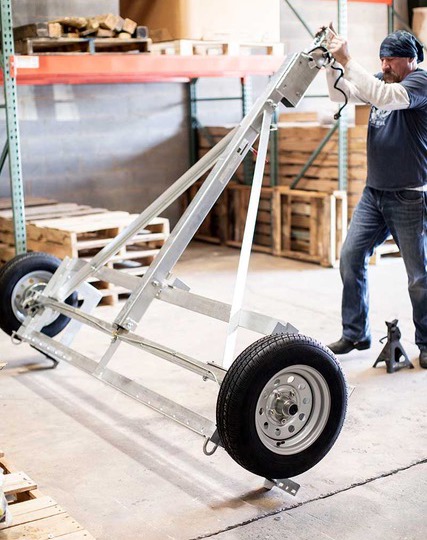 At Car Tow Dolly we believe that Safe Trailers Save Lives.

The "EZE-TOW" Car Tow Dolly is the most innovative tow dolly available anywhere at any price. 100% Hot Dip Galvanized ensures years of rust resistance and nice appearance. We were the first manufacturer to utilize Hydraulic Surge Disc Brakes 22 years ago.

At 400 pounds, the "EZE-TOW" Car Tow Dolly is the lightest, yet most rugged dolly you can buy. Since our ramps are not attached, it is easy to stand all the way up to move the dolly around. Our most innovative design feature is the ability to stand and store the dolly vertically when not in use.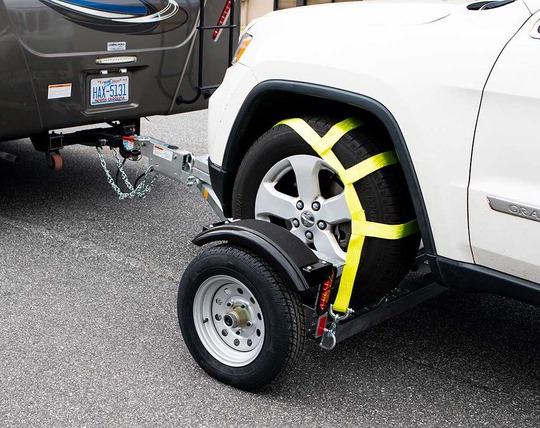 The "EZE-TOW" Car Tow Dolly is proudly built in Kernersville, NC by our all veteran personnel. We offer free nationwide shipping and home delivery is also available. Thanks to careful planning we currently have dollies available to ship same day as ordered. We offer the best and most comprehensive warranty in the industry. We stock 1.5 million in parts for customer support and warranty service.

We sell direct to the public so there's no dealer mark up. We aren't the cheapest, we aren't the most expensive, we ARE the best value.

Take advantage of your Mammoth Nation discount and buy the best Car Tow Dolly available on the market.


Member discount code will appear under company logo when logged in