MEMBERS RECEIVE A 15% DISCOUNT ON ALL PURCHASES
Save on matching dinner party serving sets from Chase the Deals!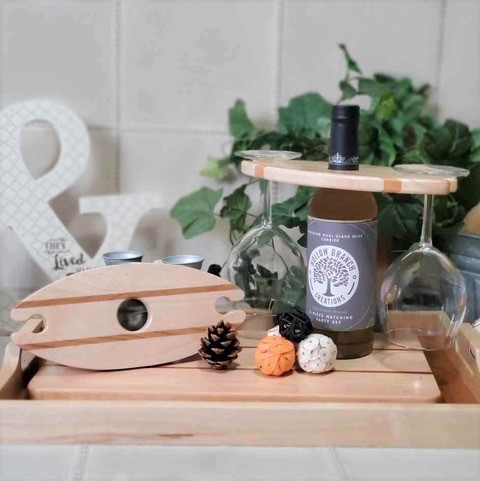 At Chase The Deals, we're owned and operated by a husband and wife team creating handmade items in a small Kentucky town. We live a simple life with simple goals. Our original plan was to find a cheaper way to offer quality products while sharing our money-saving tips with those who need them. Although saving money was important, we also needed more time. While trying to find a way to squeeze more time out of each day, we created our Matching Dinner Party Sets! By combining good products into a matching set, we improved their functionality and appearance.

Our matching sets are beautifully crafted with two types of authentic hardwood, and they're designed to fit together flawlessly when stored. They're handcrafted to complement your kitchen or countertop design, as well as your table setting. Each 3 and 4 piece set also includes free materials such as microfiber cleaning pads, a delicious red wine sangria recipe, a wine bottle corkscrew, printable pictures, and a printable reusable menu planner, as well as a complimentary burlap storage bag to keep your new items dust-free and easily accessible.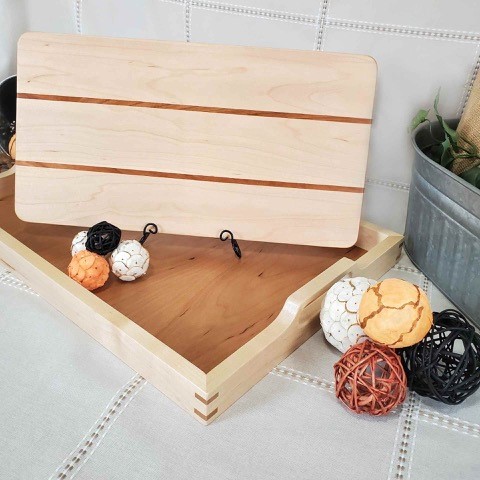 Our products are made in the United States from locally harvested trees. We buy from local companies whenever possible, and we encourage others to support small businesses, which promotes economic growth.

Our mission is to provide quality items at reasonable prices while focusing on environmental awareness and encouraging the purchase of American-made goods. We're always humbled when we can brighten someone's day.




Member discount code will appear under company logo when logged in