Coral Gables Art Gallery
MEMBERS RECEIVE A 10% DISCOUNT ON ALL PURCHASES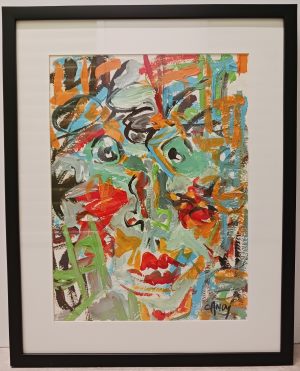 Coral Gables Art Gallery is proud to introduce you to art by Hans Degner, Candy Wertchafter, and Olivia Schmitt. These artists share our values of making our country the best in the world again. CGAG is an online art gallery representing artists with a unique and non-mainstream approach to art. They do not take commissioned jobs, but paint from the heart. Our artists share our conservative and patriotic values. When working with CGAG, we offer a dedicated art consultant, at no cost to you, who will work with you and the location you're looking to hang your investment in as we will help you beautify your home or business location. Ask us about how to build net worth with art collections and remember that investments in original art may be tax deductible.


Get 10% off original fine artwork. If you're interested in Print-on-Canvas or Print-on-Paper, please inquire about availability, sizes, and frame choices. We offer 20% off all custom-made PoC and PoP art. PoC and PoP artwork may be customized as combined artwork collages by the artist. Inquire for details.

Fundraise With Art helps nonprofit organizations raise money for their cause. A large portion of the proceeds will support your nonprofit cause. If you know of a nonprofit organization that would benefit from this, please contact us for more information. We encourage buyers to become members of Mammoth Nation.


Member discount code will appear under company logo when logged in