MEMBERS RECEIVE A 15% DISCOUNT ON ALL PURCHASES
Ready to ship and made to 0rder quilts, 100% American made from Dakota Blues!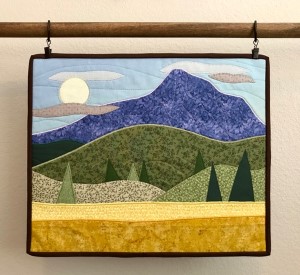 Everything this woman-owned shop sells is PROUDLY made in the good ol' USA by yours truly. Sure, things may cost a little more when crafted locally by a fellow American, but your money will also stay local and work hard to rebuild this great country! We have lots of things available – whether it's something for the home or a gift for family, a coworker, friends, or yourself!

I have been an artist my whole life, adding the forgotten talent of sewing to my list over two decades ago. Simple but beautiful quilts are my passion. Creating what is in my heart is what I do, and a decent helping of OCD goes a long way! Most of the items in our shop are ready to ship, but my pride and joy (and most popular by far) are the made-to-order American Flag quilts. Please take a look at those; I promise you won't be disappointed! Of course, not wanting to waste any of the extra pieces of material left over after each quilting project, I saved them and started making quilted landscape wall hangings, and I fell in love with this art form all over again. These special pieces of art are anything from mountain and ocean scenes to barn quilt styles to modern and whimsical pieces that will add a little bit of happiness to any room.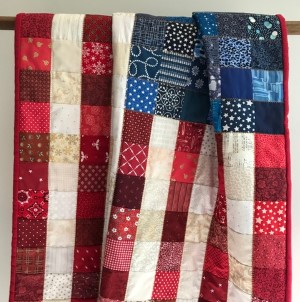 A little about myself: I was born and raised in Southern California. Recently, my husband and I packed up our belongings and our teenage son and escaped to the wonderful countryside in North Carolina. Living free has once again renewed my spirit and opened a whole new creative door. Many more items will be pouring into the shop; please check back from time to time – we adore our repeat customers! And, if you have an idea for a custom piece, please don't hesitate to ask!

Thanks so much for stopping by and supporting AMERICA!



Member discount code will appear under company logo when logged in