MEMBERS RECEIVE A 10% DISCOUNT ON ALL PURCHASES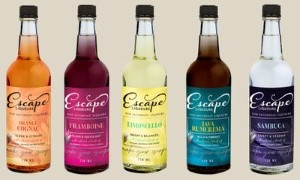 The World's Largest Selection of Non-Alcoholic Spirits, Mocktails, and Liqueurs.

Come escape with us and enjoy one of our over 30 delicious non-alcoholic spirits, liqueurs, cordials, or mocktails.

Each of our beverages are handcrafted with natural extracts for a delicious way to enjoy your escape.



Member discount code will appear under company logo when logged in