On Tire Tailgate System
MEMBERS RECEIVE A 20% DISCOUNT ON ALL PURCHASES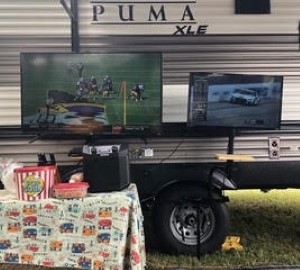 The On Tire Tailgate System was created by the father and son duo of Steve and Josh Tidmore while tailgating at a NASCAR race in 2018.

After several trips in their camper, they realized they had a problem and needed a solution. They always had to set up a table outside the camper to hold the TV to watch their favorite sporting events. Not wanting to drill holes in the side of the camper for a TV mount, they came up with the idea of the On Tire Tailgate System.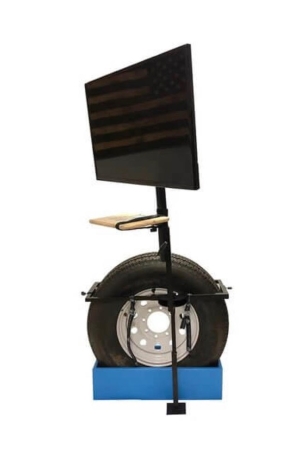 The (OTTS) is a device that fits over the tire of your camper, RV, truck, or SUV to hold your TV, umbrella, grill, and other accessories. The patent pending design allows adjustments for different-size tires.

Easy to install in just minutes and lightweight. The only tool needed is a screwdriver to mount brackets on the back of your TV. No tools are needed to install on your tire. It saves space under your awning and is easily maneuverable to adjust the position of the tv for the perfect viewing angle.




Member discount code will appear under company logo when logged in