RICH INNOVATIONS - SNiPER® HOSPITAL GRADE DISINFECTANT ODOR ELIMINATOR CLEANER
MEMBERS RECEIVE A 10% DISCOUNT ON ALL PURCHASES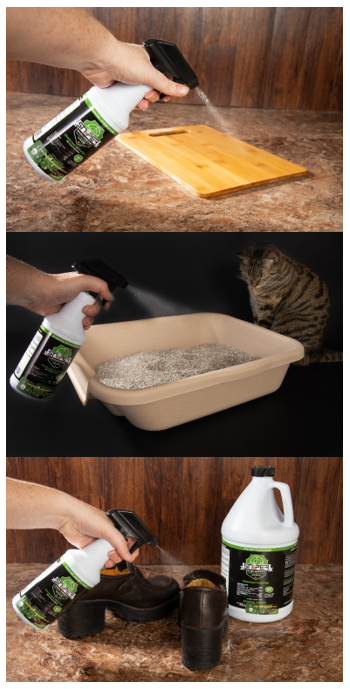 Rich Innovations is a woman-owned US company and a distributor of SNiPER® Hospital Grade Disinfectant Odor Eliminator Cleaner. SNiPER® is an easy-to-use all-purpose cleaner for use in homes and any institutional setting. It is non-toxic to humans, pets and plants and is safe at every level of exposure.
SNiPER® carries a Class 4 Non-Toxic rating by the EPA Registry and carries the "Safe Kitchen" Certification. SNiPER® has demonstrated effectiveness against viruses similar to SARS-CoV-2. Use SNiPER® against SARS-CoV-2 in accordance with the directions for use against Canine Parvovirus. Simply spray on hard, non-porous surface and walk away, no rinse required.
SNiPER® is extremely versatile and can be used in so many different industries and applications. SNiPER® kills harmful and life-threatening bacteria and viruses, the most resilient molds and spores and eliminates all foul odors. SNiPER® is non‐corrosive, non‐flammable, does not leave a chemical residue and has no noxious odor.
Traditional disinfectants have not been able to protect against the increased spread of harmful and sometimes deadly bacteria and viruses. Certain disinfectants claim to kill 99.9% of germs but may be unable to kill the specific germs that spread disease and infection. SNiPER® kills the most harmful microbial threats without toxic effects to our health and our environment. It has a higher efficacy than traditional disinfectants including alcohol and phenol-based cleaners.
Discount button will appear under the company logo when logged in