MEMBERS RECEIVE A 15% DISCOUNT ON ALL PURCHASES
Modern farmhouse style wood signs handcrafted in the USA by Rustic Beginnings Boutique!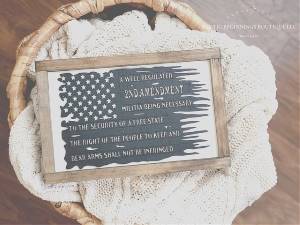 As a stay-at-home mother of two, it was always my mission to find a source of income to help our family while being able to raise our babies at home — enter Rustic Beginnings!

Since 2014 this business has not only been that source of income we needed but an outlet for my creativity! I now homeschool our kiddos, and this business has become such a blessing to our family in more ways than we can count. Rustic Beginnings Boutique is run by yours truly, and for the most part, it is a one-woman shop! I do it all! I design, measure, cut, glue, nail, paint, stain, seal, package/ship, and yes - even run the laser! Every once in a while, when things get crazy, my amazing husband rolls up his sleeves and offers me a hand!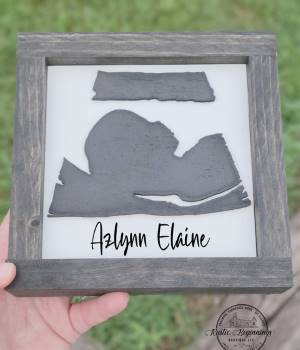 Rustic Beginnings Boutique started and still, for the most part, focuses on Modern Farmhouse Style Wood Signs. The classic white background, black font, and stunning stained wood frame! Now with my laser's help, I can kick the design up a notch and add dimension to each sign! I absolutely love custom orders, from the design aspect to the finished product and every step in between; it truly is my favorite part of this business! We also offer a variety of laser engraved items, D.I.Y. sign kits, AND nursery/kids room signs!

Come check out this small-town U.S.A small business; you'll be happy you did!




Member discount code will appear under company logo when logged in