The Veteran Candle Company
MEMBERS RECEIVE A 15% DISCOUNT ON ALL PURCHASES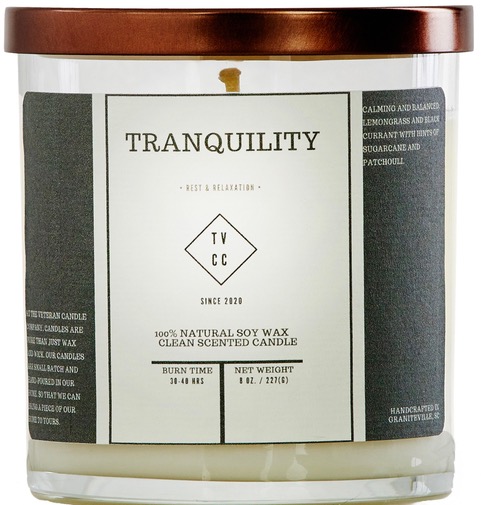 The Veteran Candle Company is a small, veteran-owned, and operated business run by Evan and Jessica Lunsford in Graniteville, South Carolina. Evan is a medically retired Army Warrant Officer, and Jessica is a Navy veteran. When Evan retired from the Army in late 2019, he felt lost. He and Jessica settled down in Graniteville, South Carolina, and quickly turned to candles to help make their newly purchased house feel like their home.

However, they quickly realized that the candles they were constantly buying and burning were expensive, mass-produced, and full of toxic chemicals. They decided that they could make a better-quality product and started making candles as a hobby. Over time, they realized that making candles was their passion, and they decided to turn their hobby into a business.

Thus, the Veteran Candle Company was born in 2020!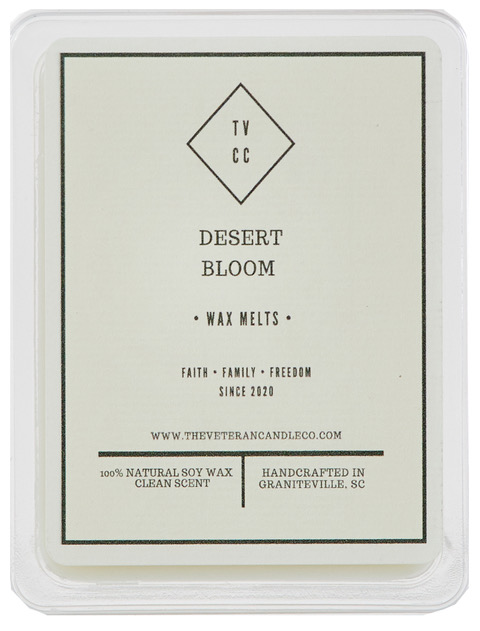 Evan and Jessica are committed to producing high-quality, eco-friendly candles and wax melts and have built the foundation of the Veteran Candle Company on their personal core values of faith, family, and freedom! Their mission is to yield products that provide comfort and warmth to any military member, veteran, or civilian who needs a piece of home, wherever they may be in the world.

At the Veteran Candle Company, candles are more than just wax and wick. Our small-batch 8 oz. candles are hand-poured with 100% natural soy wax and clean scents, with a burn time of 30-40 hours.

We are proud to say that all our products are free of carcinogens, mutagens, reproductive toxins, organ toxins, and acute toxins, and sourced right here in the U.S.


Member discount code will appear under company logo when logged in