MEMBERS RECEIVE A 10% DISCOUNT ON ALL PURCHASES
AND ADDITIONAL SAVINGS ON MONTHLY HIGHLIGHTED TITLES
Veterans, first responders, and their families and friends tell their stories through the resources and guidance ofTactical 16 Publishing.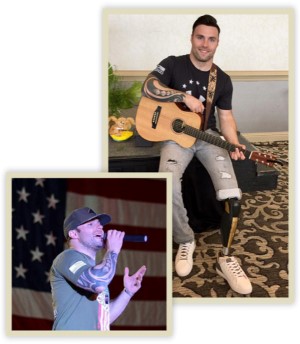 Tactical 16 Publishing is an unconventional publisher that understands the therapeutic value inherent in writing. We help veterans, first responders, and their families and friends to tell their stories using their words. We are on a mission to capture the history of America's heroes: stories about sacrifices during chaos, humor amid tragedy, and victories learned from experiences not readily recreated - real stories from real people.

Tactical 16 has published books in leadership, business, fiction, and children's genres. We produce all types of works, from self-help to memoirs that preserve unique stories not yet told. You don't have to be a polished author to join our ranks. If you can write with passion and be unapologetic, we want to talk.

Mammoth Nation members have access to all of our book titles but we will be featuring a specific title each month.


Featured Book of the Month
Walking Again - Justin "JP" Lane joined the U.S. Army in 2008 at the age of 20 years old. Like most young men watching the Twin Towers fall in 2001, JP knew he wanted to join the military when he was old enough to do so. As a combat engineer, he was deployed to Afghanistan as a Specialist with the 428th Engineer Company in October 2010 to search for IEDs. (Improvised Explosive Device) On July 2nd, 2011, his RG31 truck was penetrated by a 200lb IED while on a mission. He was in a coma for 6 weeks, having 26 injuries and 28 surgeries - changing his life forever. JP is a double amputee and the doctors told him he wasn't going to do many things like use prosthetics because his legs were so badly damaged or speak properly again because of a tracheotomy. He has proven them wrong. JP will tell you he joined the Army to serve and protect the American people, and by the grace of God, he still does. He promotes post-traumatic growth to combat wounded veterans and others across the country, helping them build a mindset to 'never give up, never surrender.' He is an inspirational speaker and performer of music. His journey of faith, determination, and love of life is inspiring.


Member discount code will appear under company logo when logged in