About Our Vendors
Mammoth Nation goes through great lengths to vet and acquire vendors who believe in the same American patriotism as we do.
One of our most prized vendors are veteran owned and operated businesses. Veteran business owners typically have a great passion for traditional American values like faith, family and freedom.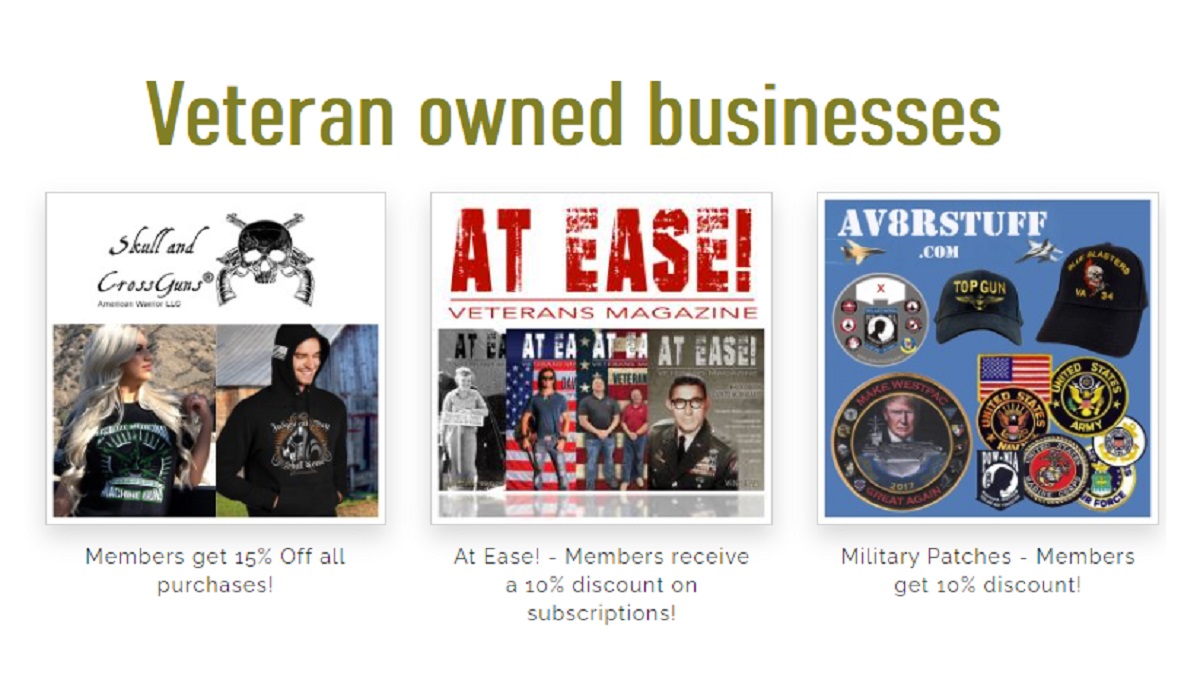 Just by virtue of their previous commitment to serve our great country by enlisting in the United States military, they've proven they hold American and its values near and dear to their hearts.
Our veteran owned and operated businesses are among our most treasured vendors, which can be seen in their specials and offers. They are often focused on providing real value to Mammoth Nation members because they deeply understand what it means to take care of their own- as many of them already have on the battlefield.
But this doesn't take away from our non-veteran owned businesses. The only real difference between our veteran vendors and non-veteran vendors is that one previously wore the uniform while the other hasn't- but they are still cut from the same American mold.
We assure you and your membership that both have been thoroughly vetted by us. Our priority is that our vendors are just as committed to preserving patriotism and American ideals because they understand the type of members we have.
This is proven time and time again with their incredible deals and promotions, which is surely needed in this troubling economy.
Another important aspect to which vendors we choose to do business with are those who produce and manufacture their goods in the United States. Mammoth Nation, other vendors and members all want to know our money is staying on American soil because it aligns with our desires to support our country and to support our economy.
We will always value your membership with us and we will always believe in America first.
-Mammoth Nation