Mammoth Nation Cuts Ties With Project Veritas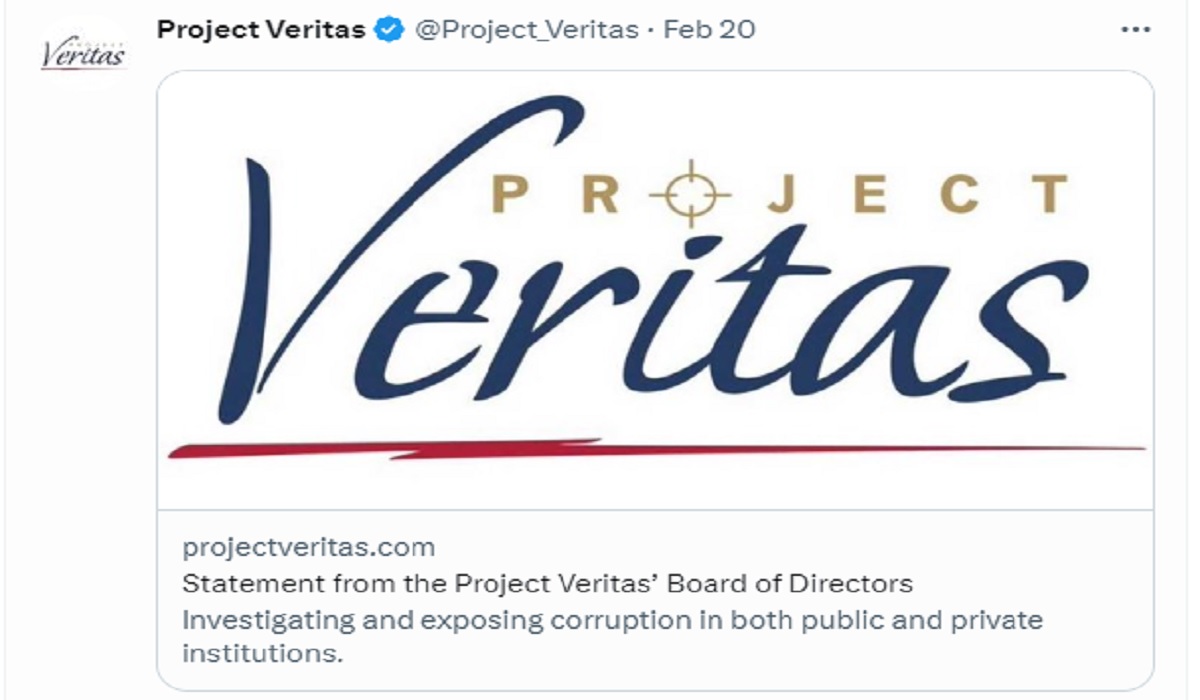 Mammoth Nation Cuts Ties With Project Veritas After Founder James O'Keefe Suspended By Board of Directors Over Questionable Spending
We take great pride in the causes we support. Whether it's the Second Amendment Foundation or the Wounded Warrior Project, we stand proudly behind all the causes listed on our website.
But Project Veritas is now in the hot seat. It raises some serious concerns that our team at Mammoth Nation would like to see addressed before we can confidently continue to support the organization.
For now, we have removed Project Veritas from the list of causes we support because we believe in transparency, integrity and honesty - all of which are in question with the ousting of O'Keefe.
In The News
Turmoil erupted between the Project Veritas founder, James O'Keefe, and the nonprofit's Board of Directors after a series of inquiries emerged regarding O'Keefe's alleged spending of company funds. The founder and the board have been at odds recently over the questions which eventually led to O'Keefe being suspended.
Since the suspension, Project Veritas has been under close scrutiny. This is evident on Project Veritas' Twitter account. They have seen enormous losses in their following, well over 400,000 users and counting. The account was noted to have 1.5 million followers on February 8th, and as of February 22nd, is down to 1.1 million followers. The dramatic drop in followers is a testament to the turbulence they are all experiencing.
Project Veritas is a registered nonprofit organization started by O'Keefe in 2011. According to the Project Veritas website, it investigates and exposes corruption, dishonesty, self-dealing, waste, fraud, and other misconduct in both public and private institutions to achieve a more ethical and transparent society. They have once been very effective and have garnered a lot of support over the years. But they have been in the headlines lately - and much of it raised a lot of eyebrows, including ours.
O'Keefe's Spending Questioned
According to the Project Veritas Board of Directors, he has serious questions to answer regarding the spending of the company funds.
In a statement released by Project Veritas' Board of Directors, the company's financial health has been a concern for several months now. They also posted several examples of questionable spending they state O'Keefe is responsible for. Some of the most notable examples include:
- $14,000 on a charter flight to meet someone to fix his boat under the guise of meeting with a donor.
- $60,000 in losses from dance events O'Keefe arranged as part of the Project Veritas Experience.
- Over $150,000 in Black Cars in the last 18 months.
The Board of Directors have since elected to suspend O'Keefe but state they are willing to speak with him and rectify the situation.
Project Veritas has been a popular organization because of their staunch approach to expose fraud and misconduct but has faced multiple challenges in recent times. Last year, they lost a jury verdict to a Democratic consulting firm and is facing a federal investigation over the handling of a diary believed to be Ashley Biden's, the daughter of the president. There have also been reports by staff over O'Keefe's management style - citing O'Keefe to be "cruel".
But how much of this is legit... or is there an ulterior motive here after what he's exposed about Big Pharma? The timing is at the very least suspicious - and to many, deeply disturbing.
Much has yet to be revealed and the issue between founder O'Keefe and the Board of Directors is now just beginning. But it is more than enough for us at Mammoth Nation to put our support for the organization on hold.
To support any noble cause, we require the highest level of integrity from an organization. We go through great lengths to support American patriots and the causes we believe in and expect the same for any organization we support.
If this is the beginning of the dissolution of Project Veritas, so be it. But we hope another similar organization takes its place. The liberal political community is still plagued with corruption that needs to be exposed.
- Mammoth Nation
Check out these other blogs.
President Biden gave a lackluster State of the Union speech recently, so Trump responded with his own very impressive speech.
Speaking of Trump, have you heard about our collaboration with Trump Store? You can now access their full catalog via our marketplace!