MEMBERS RECEIVE A 20% DISCOUNT ON PURCHASES OF 2 OR MORE BOTTLES
Finest quality wine made from grapes grown in upstate New York by veteran owned Rock Stream VIneyards!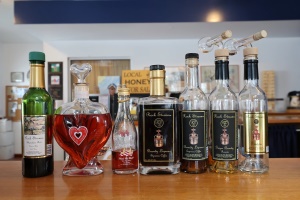 Rock Stream Vineyards is a veteran-owned farm winery on Seneca Lake in the heart of New York's Finger Lakes wine region. Owner, retired Lieutenant Colonel Mark Karasz, Ph.D., founded the winery in 2005 after his 20 years of service in the Army. His wife Lynne also served in the Air Force and is integral to winery operations. After graduating from West Point in 1987 and receiving his Ph.D. in chemistry from Rensselaer Polytechnic Institute, Mark taught chemistry at West Point for three years. Tours in Italy and Germany also inspired Mark to grow grapes and make wine, spirits, and port.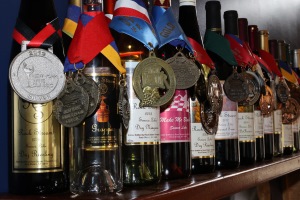 We specialize in vinifera, native, and hybrid grape wines such as Riesling, Chardonnay, Cabernet, Dry Niagara, Cayuga White, and a sweet blend called Make Me Blush. Our 20-acre vineyard along the Rock Stream supplies all the grapes to make our premium hand-crafted wines. With wines that are dry, semi-dry, and sweet, our offerings are sure to please any palate. Rock Stream Vineyards is also a distillery producing Grappa (an Italian-style brandy), liqueurs, and ports.

Rock Stream Vineyards can ship all of our products door-to-door to 40 states, all of which are listed on our website's shopping cart.


Member discount code will appear under company logo when logged in