Mammoth Nation Launches Hurricane Ian Relief Fundraising Campaign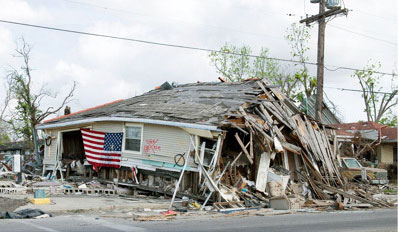 Our Fundraising Campaign Announcement!
We at Mammoth Nation have a lot of love for Florida, their citizens, and their commitment to freedom, faith and family. After Hurricane Ian rocked the west coast of the state, left thousands of people in ruins, and over a hundred people dead- it just broke our hearts.
We couldn't just stand idly by and hope that the federal, state and local governments properly rebuild the state and give Floridians hope again.
Which is why we decided to start a fundraising campaign to support Florida and it's rebuilding project. Our announcement was also recently covered in the media outlet, Law Enforcement Today.(To read that article click here).
When we heard about First Lady DeSantis' announcement of raising $45 million, we decided to take matters into our own hands and start our own fundraising campaign.
The DeSantis family is doing great things to help the people of Florida. Their ideals, beliefs and convictions are helping Florida rise to become one of the best, most desired states in our great country. When the pandemic crippled America and liberal states shut down their economy, ultimately putting countless small businesses out of business, the Florida Governor, Gov. DeSantis chose to keep the state mostly open, with minimal effect to businesses, residents and even visitors. (If you went to Florida during the pandemic- you couldn't tell there even was a pandemic.)
Furthermore, Gov. DeSantis beliefs in things like the 2nd Amendment, freedom of speech, God, and freedom- everything that makes America great.
Mammoth Nation's philosophy and ideology matches theirs, so we want to do our part in helping the people of Florida rebuild, restart and live a happy life again.
That is why we are committing a large chunk (50%!) of the proceeds from the sale of our lifetime memberships to Florida's Disaster Relief Fund.
It's a three headed monster. Our lifetime membership will help new members connect with conservative businesses, they'll save money from purchases made, and most importantly, contribute to helping Florida rebuild and help thousands of people live a happy, stable life again.
Florida is a cherished, beautiful state and we must do everything we can to keep it that way.