Non-profit Aims to Bring History to Life and Foster American Patriotism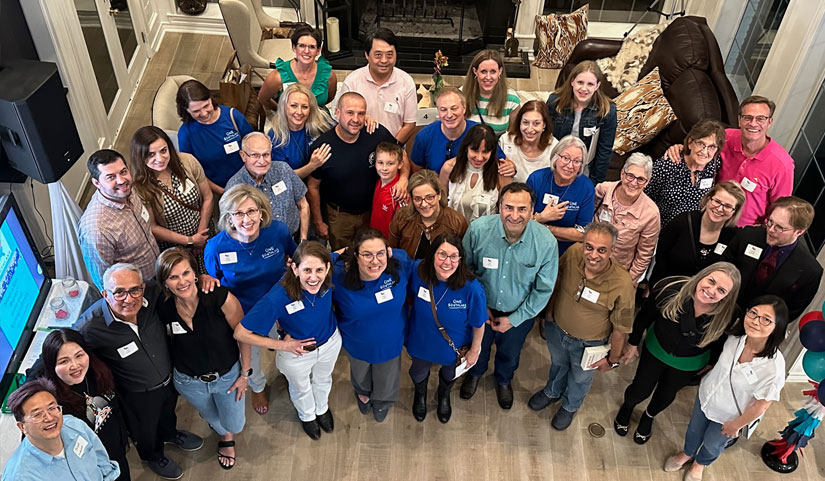 We are living through an unprecedented immigration crisis due to open borders. Unfortunately, this overshadows the many immigrants who came here legally. Many escaped political persecution, but were grateful for the opportunity and respected their new country by becoming citizens. These citizens are some of the most patriotic people in our nation. Mammoth Nation is proud to highlight a new organization that provides a platform for these patriots to share their stories and educate students on the realities of Marxism and Communism–evil ideologies that have been gaining popularity in our educational institutions.
-- Mammoth Nation
Many Americans take for granted their rights and liberties, and one non-profit is on a mission to change that. One Southlake is a grassroots history enrichment program based in Southlake, Texas, that wants to educate people on what it's like not to grow up in the United States. It has a roster of First-Generation Americans who speak about their experiences in more than 30 countries including China, Venezuela, Cuba and India. The name One Southlake is based on the U.S. motto, E pluribus unum, "out of many, one."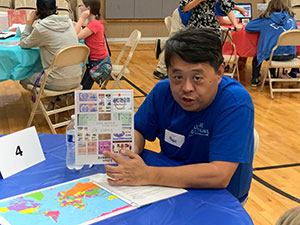 "Everyone moves to the United States for a reason—whether it's economic opportunities or freedom of speech or religion," said One Southlake Founder and President Patty Yeager. "Our speakers are all proud Americans and hope that by listening to their stories people will appreciate this country. Kids also love speakers, and nothing makes history come alive more than first-hand historical accounts."
One Southlake offers speakers, panel discussions and Living Libraries, a program in which small groups of students visit speakers (each represented by a book title) in 10- to 15-minute rotations. So far, it's presented a panel discussion on "Witnessing how fast a country can fall into socialism: Venezuela & Cuba," as well as several Living Libraries.
Most recently, a local private school put on the One Southlake Living Library to its seventh and eighth graders. Ten speakers represented nine different countries: China, Mexico, the former Yugoslavia, Poland, East Germany, Colombia, Peru, the former U.S.S.R. (Ukraine) and Laos. One Ukrainian speaker brought his visiting parents as guests to recount life in Soviet-controlled Ukraine. They described crammed living conditions and long lines to buy food and staples. A speaker from Laos described fleeing the country on foot as a young girl because her family was threatened by the Lao People's Revolutionary Party. A third speaker described her father's experience at the University of Belgrade receiving a report card with bad marks for his loyalty to the communist party.
Students were asked to give feedback in exit tickets. Answers to What was your biggest learning takeaway? included: "It's a gift to have the opportunities to live with free speech, equal opportunity." "How difficult life is in communism-controlled countries." "That everyone has a story to tell, and we're all human." "Communism halts economic progress." "That countries are sometimes very different from the U.S. and we are kind of living in a bubble." "Everything in life comes from hard work."
One Southlake is aligned with the Texas State Curriculum and was recently put on the Southlake Carroll Independent School District's approved curriculum writing list for the upcoming school year. It also spreads its message through its scholarship program, which awarded two $500 high school scholarships in May. It's working to recruit speakers and share their stories locally and to inspire other local communities to do the same. To quote another student from the recent Living Library Event, "People have so many fascinating stories; we should listen and learn."