Voter Fraud Truth Bombs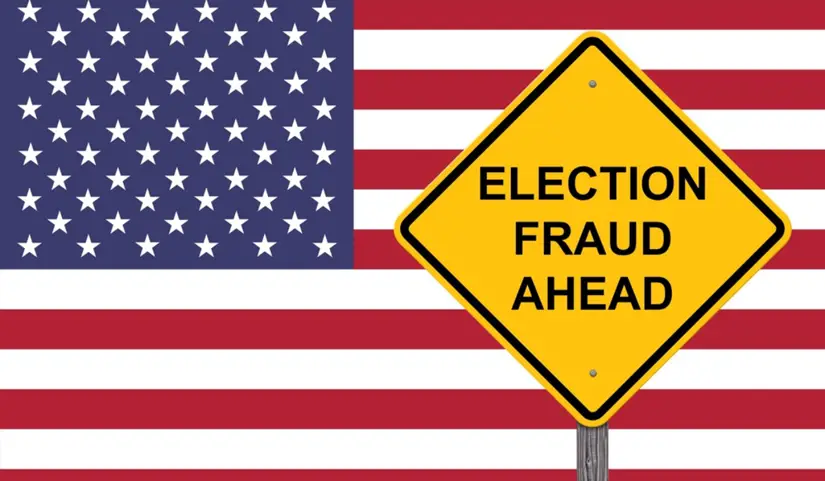 Mountains of evidence of voter fraud committed during the 2020 Election is finally being exposed. Cheating was widespread and ubiquitous, and the weeks to count votes in swing states made it painfully obvious. The question remains whether enough people will stand up to politicians who have the power to stop it from repeating in future elections. Here are a few of the big discoveries, along with some positive steps that have been taken.
Fraudulent voter registrations
A giant fraud ring was uncovered in August, in Muskegon, Michigan, thanks to the Gateway Pundit. Its research uncovered 800,000 ballot applications sent to non-qualified voters, as well as "bags of pre-paid gift cards, guns with silencers, burner phones and a Democrat-Funded organization with multiple temporary facilities in several states."
In October of 2020, a Muskegon city clerk noticed a female who hand-delivered thousands of voter registrations. Alarm bells went off for the clerk when she noticed that the same handwriting was on these applications and the addresses were either non-existent or fake locations such as Muskegon High School. Upon interrogation with the Michigan State Police, the female suspect said she was being paid $1,150 a week to harvest votes. Gateway notes that the Michigan Police turned its investigation findings over to the FBI, who did nothing to continue the investigation.
Meanwhile, across the lake in Wisconsin, state Republican lawmakers just introduced a resolution to impeach Wisconsin's Elections Commission Administrator Meagan Wolfe for her role in the 2020 election. Wolfe allegedly encouraged local election clerks to ignore state laws that opened the door to illegal ballot stuffing and harvesting. Wolfe bent the rules on everything from absentee ballot application procedures to ballot drop boxes, the resolution claims. It further states that her actions assisted out-of-state organizations and individuals to have inside access to the Wisconsin elections administration in 2020 to "aid in the defeat of President Donald Trump."
The impeachment was fueled by a scathing 2022 audit from Michael Gableman, a retired Wisconsin Supreme Court judge. His audit detailed how the Wisconsin Elections Commission accepted bribes from outside organizations and harvested ballots at nursing homes among countless other infractions.
Zuck Bucks
Outside forces meddling in elections sounds like Zuck Bucks! And Wisconsin and Michigan election officials took millions of dollars in the form of grants. Remember those funds given away disguised as COVID-19 relief funds? Facebook CEO Mark Zuckerberg dumped $350 million into the Center for Technology and Civic Life for the 2020 election that many believe helped skew the election. CTCL went on a grant-giving spree, distributing money to hundreds of county and city elections officials in forty-seven states and the District of Columbia. Capital Research, a conservative D.C. think tank, is tracking the states that have since banned Zuck Buck-type funding. Specifically, most of the state laws prohibit state and local officials and certain agencies from accepting or using private funds for election related expenses. So far, twenty-five states have done so, including Alabama, Florida, Georgia, Ohio, Pennsylvania, and Texas. In Michigan and Wisconsin, they have been banned in multiple counties.
The Devil went down to Georgia, too
It happened in Georgia too - do not let the Georgia trial confuse you. President Trump and eighteen others are accused of conspiring to overturn the 2020 presidential election in Mr. Trump's favor. Trump's former attorney Jenna Ellis (and others in Trump's circle) recently took a plea deal in Georgia in what investigative journalist Emerald Robinson (former Newsmax White House correspondent) likens to a Communist Show Trial.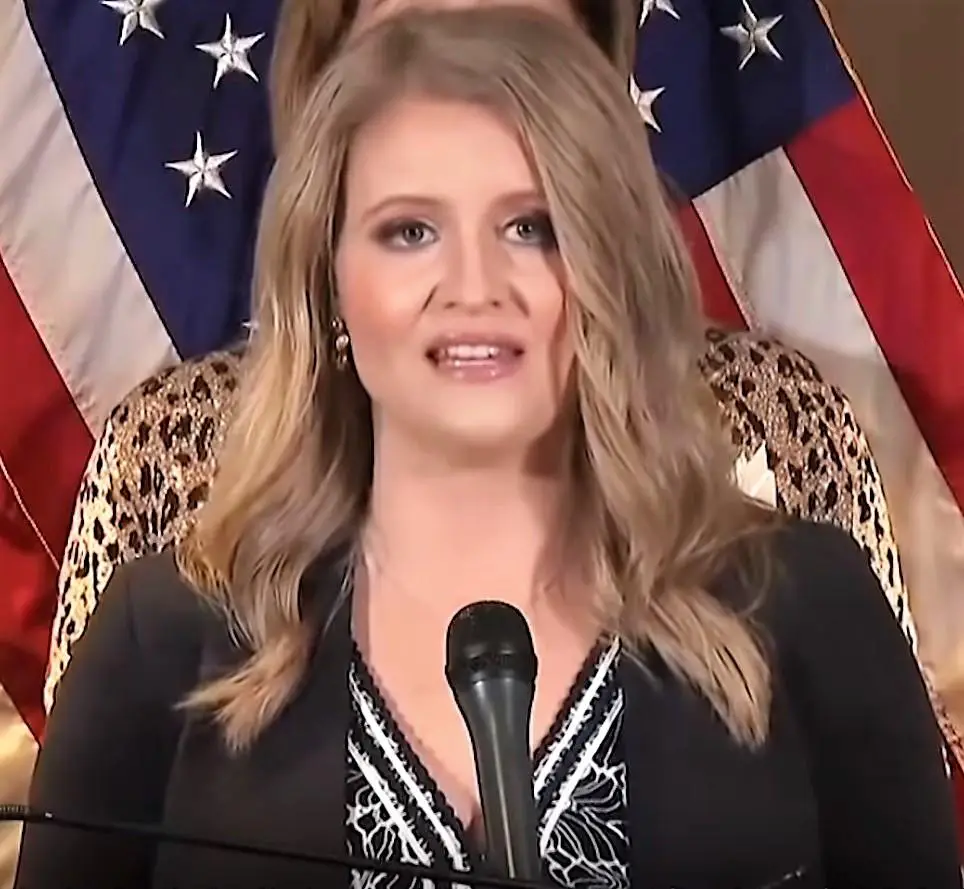 Former Trump attorney, Jenna Ellis
Robinson points out these facts: Georgia continues to defy the law by refusing to allow anyone to audit Fulton County's ballots. Voting machines were not certified to be used in the election. Some 102 Georgia counties could not produce drop box surveillance videos, and another seventy-two confessed to destroying those videos. "There's more than 300,000 ballot transfer forms missing in Georgia's 2020 election," Robinson writes. "In fact, the vote-counting stopped on election night in 2020 in six swing states at the same time (which made international news headlines around the world) and so election fraud is an established fact — no matter what Jenna Ellis pleads."
Yes, fraud was everywhere, and in the other swing states such as Arizona, Nevada, and Pennsylvania especially. Robinson also points out that the CEO of Chinese election software company Konnech, was arrested in 2022 for illegally storing the personal data of American election workers on servers in China, which violates the company's contract and is a criminal offense. A Los Angeles district attorney later dropped the criminal charges on vague concerns about the "pace of the investigation" and the "potential bias in the presentation" of evidence in the case.
Election day 2023, an incident of voting machines switching votes was reported in Northampton County, Pennsylvania. The Lehigh Valley News reported that votes were "getting flipped or not recording properly." It only happened in a race for the Pennsylvania Superior Court, but incidents like this happened around the country.
And unfortunately, in the age of ballot drop-boxes, absentee voting and voting machines, cheating is easier than ever. As Americans, it is our civic duty and right to vote--without election integrity we are robbed of that privilege. That is why people need to stand up and demand free and fair elections of their politicians, and to spread the truth everywhere about what happened in 2020. Nobody gets eighty-one million votes with barely leaving their basement to campaign.
The truth will prevail.