We Need to Stay Together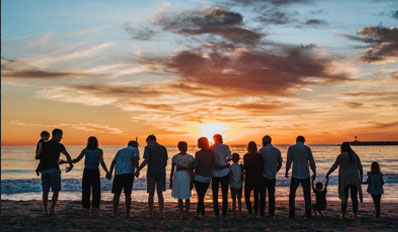 Why we need to take care of each other.
As conservatives, we take care of one another. Our recent fundraising campaign launch to help the Florida victims of Hurricane Ian is our proof of that.
We know that Florida is a conservative state, just as many of its residents are.
We at Mammoth Nation are conservative, too.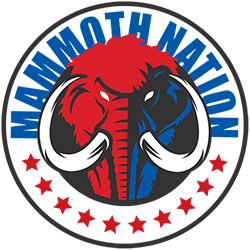 The priority for our business is multi-faceted and designed to help us all take care of one another. We want to help you save money, give you the opportunity to support businesses that believe in our ideology, and all while maintaining our commitment to our charitable causes.
One thing that will never change is that we must look out for each other.
As the liberal community is trying to destroy our country, even willing to eat its own in the process, we must stay as a tight-knit group.
As history has proved time and time again, there's strength in numbers. All just need to stay together, work together, and look out for each other as the other side slowly destroys itself.
And when they do, we will still be here, as one family, raising and lowering the American flag every day, enjoying true freedom, and living out the dreams our forefathers had set out for us.
We want to keep the American ideals alive forever.
As it stands now, you will always have family here. Whether it's our staff, our affiliates, or other members you've never met, know you will never be alone- because that's what we do.
That is why we need to take care of each other.
You can read more about our philosophy and what we do by checking out this article featured on Law Enforcement Today.
IN CASE YOU MISSED THE PREVIOUS BLOG
Here's a way to ensure election integrity!
There's another campaign that is near and dear to our hearts that we want our members and readers to know- One More Mission.
One More Mission, or OMM, is a non-partisan campaign to encourage first responders and veterans to become poll workers to ensure our election process goes smoothly and most importantly, fairly.
The idea is to bring individuals who already displayed an immense amount of public service and commitment to their communities and to one of America's most sacred processes in Democracy- the elections.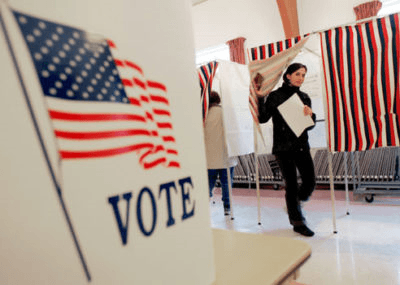 First responders, veterans and law enforcement officers have a much greater appreciation for America, the constitution and its citizens. They have committed their lives to the service of others, and One More Mission is just another extension of that same conviction.
The aim for OMM is to the increase the likelihood of fair and properly managed election process. The last thing America needs right now are unscrupulous poll workers or vacant poll worker positions. There is too much riding on the line for the mid-term elections, so OMM wants to do their part to help keep it fair and balanced.
Who better to ask then a veteran, first responder and law enforcement. Better yet, it is a paying position (which varies by state).
If you know anyone who fits the bill and wants to do their part in protecting one of Democracy's most precious functions, call them, text them, send them the link to OMM so they can fill out the application and get the process started.
Spread the word and give them the opportunity to serve America and the community one more time, with One More Mission.
- Mammoth Nation
IN CASE YOU MISSED THE PREVIOUS BLOG
Our Fundraising Campaign Announcement!
We at Mammoth Nation have a lot of love for Florida, their citizens, and their commitment to freedom, faith and family. After Hurricane Ian rocked the west coast of the state, left thousands of people in ruins, and over a hundred people dead- it just broke our hearts.
We couldn't just stand idly by and hope that the federal, state and local governments properly rebuild the state and give Floridians hope again.
Which is why we decided to start a fundraising campaign to support Florida and it's rebuilding project. Our announcement was also recently covered in the media outlet, Law Enforcement Today.(To read that article click here).
When we heard about First Lady DeSantis' announcement of raising $45 million, we decided to take matters into our own hands and start our own fundraising campaign.
The DeSantis family is doing great things to help the people of Florida. Their ideals, beliefs and convictions are helping Florida rise to become one of the best, most desired states in our great country. When the pandemic crippled America and liberal states shut down their economy, ultimately putting countless small businesses out of business, the Florida Governor, Gov. DeSantis chose to keep the state mostly open, with minimal effect to businesses, residents and even visitors. (If you went to Florida during the pandemic- you couldn't tell there even was a pandemic.)
Furthermore, Gov. DeSantis beliefs in things like the 2nd Amendment, freedom of speech, God, and freedom- everything that makes America great.
Mammoth Nation's philosophy and ideology matches theirs, so we want to do our part in helping the people of Florida rebuild, restart and live a happy life again.
That is why we are committing a large chunk (50%!) of the proceeds from the sale of our lifetime memberships to Florida's Disaster Relief Fund.
It's a three headed monster. Our lifetime membership will help new members connect with conservative businesses, they'll save money from purchases made, and most importantly, contribute to helping Florida rebuild and help thousands of people live a happy, stable life again.
Florida is a cherished, beautiful state and we must do everything we can to keep it that way. .
- Mammoth Nation