Why are Biological Men Competing in Women's Sports?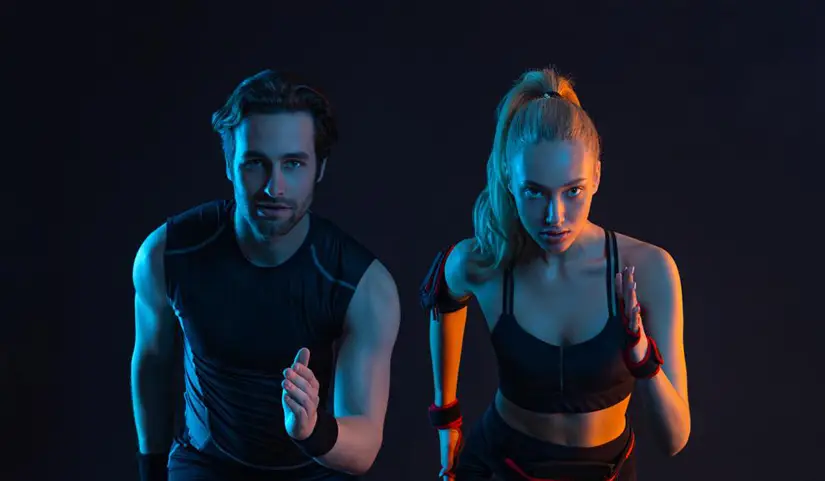 A male athlete switches his gender and proceeds to smash long-held records in the women's sports category. It sounds all too familiar in the last two years, as transgender athletes are crushing women's sports and denying girls coveted spots on the awards podium.
The University of Pennsylvania swimmer Lia Thomas brought this issue to the national spotlight in 2022. After competing as a male at Penn from 2017 to 2020, Thomas started hormone suppression therapy in November 2021, and then competed as a woman, going on to clinch first place in the National Collegiate Athletic Association's (NCAA) first division swimming championship in 2022. That event capped her college swimming career, but she tells the AP that she wants to ultimately compete in the next Summer Olympics.
Scenarios like Thomas' are happening across sports and many elite female athletes are giving up. Earlier this year, champion cyclocross rider Hannah Arensman said she had "decided to end my cycling career" after losing to transgender riders. She told the Independent Council on Women's Sports, that her in last elite race she came in fourth place, between two biological males. "My sister and family sobbed as they watched a man finish in front of me, having witnessed several physical interactions with him throughout the race," she wrote.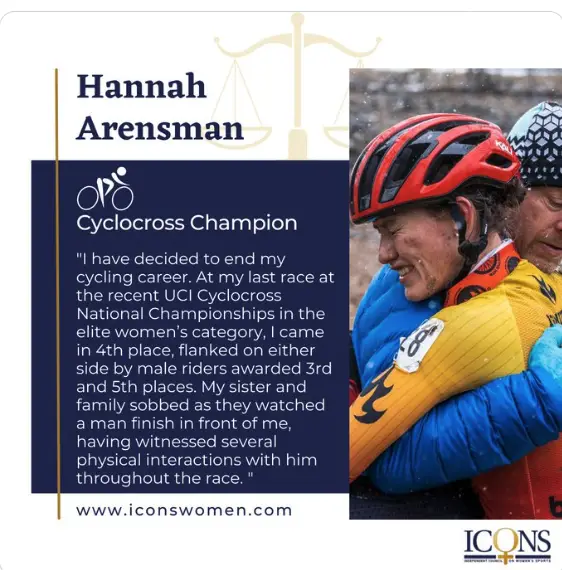 How did this happen?
In one anacronym: DEI. The same diversity, equity & inclusion policies infecting nonprofits, corporations, educational institutions and American culture in general, are now embedded into NCAA policies. All a male needs to do is take testosterone suppression hormones for a specified amount of time and the NCAA classifies you as a woman, despite a massive 6 foot-4 frame and bulging appendages from having completed puberty as a male, as Thomas illustrates.
"The policy was established in 2010 after widespread input from the membership and subject-matter experts in science, medicine and inclusion," Amy Wilson, managing director, office of inclusion at the NCAA, says its website. Wilson adds, "What it was trying to achieve was a balance between fairness and inclusion, between competitive equity and providing that pathway to opportunity." The International Olympics Committee also made their policies toward trans athletes, dropping the requirement for them to go through medical procedures or treatment to prove their sex transition.
Last we checked, equity, meaning equal outcome, is antithetical to competitive sports. If nothing makes sense, that's the point because some outlier special interest groups are pushing through an agenda and women's sports is being politicized. For the last few decades, leftist NGOs (non-governmental organizations) such as the World Economic Forum have been lobbying sports organizations, corporations, colleges, etc..., to comply with the DEI ideology. The subtext is: comply or be canceled.
Swimmers standing up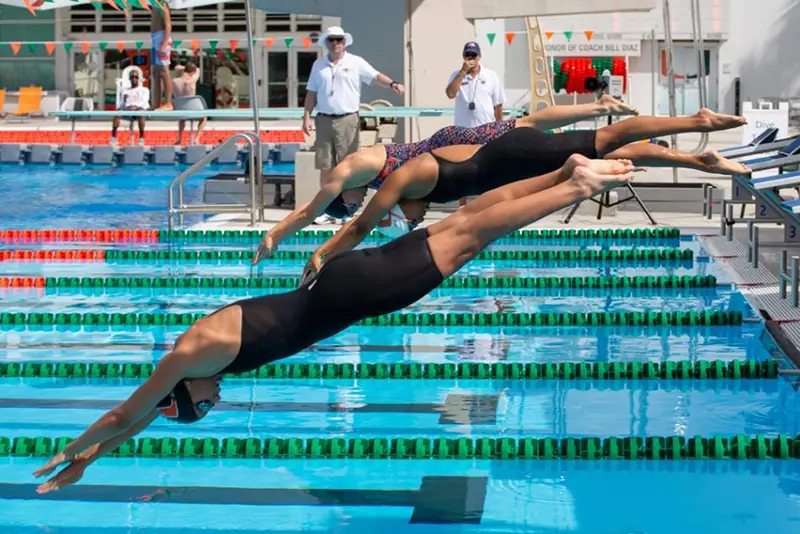 Riley Gaines is one that's standing up to this nonsense. A former competitive swimmer from the University of Kentucky, Gaines tied Thomas in that NCAA competition, but because Thomas touched the side of the pool one hundredth of a second ahead of Gaines, she is listed as first. She's been campaigning to put regulations in place to protect women's sports. Another whistleblower is Paula Scanlan, a Penn swimmer and teammate of Thomas. She recently sat down with Matt Walsh, director of the now-infamous documentary "What is a Woman" from the Daily Wire, to describe how the Penn administration tried to silence the female swimmers who complained about Thomas and told them if they didn't embrace Thomas as a peer it was their problem.
Some 16 female swimmers of the team wrote a letter, which was obtained by the Washington Post, to the Penn administration. While they said they support Thomas' decision to transition, "We also recognize that when it comes to sports competition, that the biology of sex is a separate issue from someone's gender identity," the swimmers wrote. "Biologically, Lia holds an unfair advantage over competition in the women's category, as evidenced by her rankings that have bounced from #462 as a male to #1 as a female."
Real Biological Differences
While many in the media and leftists are gushing over Thomas, including ESPN, which failed to question the science behind the NCAA's policy. Not everyone is buying it. The headline from Swimming World reads: "NCAA Title for Lia Thomas is Joke with Biological Women as Punchline; Hardly a Laughing Matter."
Males have clear biological advantages: They have larger skeletal muscles, as well as hearts and lungs, which give them an edge especially in endurance sports. In 2010 study, the National Institutes for Health stated, "Sex has been identified as a major determinant of athletic performance through the impact of height, weight, body fat, muscle mass, aerobic capacity or anaerobic threshold as a result of genetic and hormonal differences."
It concluded that sex is a major factor influencing best performances and world records. The gender gap ranges depending on the sport. For instance, it found a 36.8 percent difference between males and females in weightlifting vs. a 5.5 percent in 800-meter freestyle swimming. Overall, the report states: "These results suggest that women will not run, jump, swim or ride as fast as men."
Whether men can compete in women's categories depends on the governing body of that sport. For instance, World Athletics earlier this year rolled out new guidelines that banned trans athletes who had gone through male puberty from competing in female track and field events.
Several states are also taking action to protect women in sports. Tennessee recently restricted trans athletes from participating in girls sports. The law says that their sex must match the biological sex on their birth certificate to play in public sports in middle and high school. Texas signed a Save Women's Sports Act with similar provisions. Unfortunately, many other states tried and failed to pass legislation or if they are blue states, fully support transgenders in women's categories.
One solution that appears amenable to many is to allow trans athletes to compete in their own category. It remains unclear on how this approach will be embraced. Last week The World Aquatics Swimming World Cup, which had planned a new open category division in the 50-meter and 100-meter races of all strokes (for competitors of either sex who identified as transgender) canceled it because nobody registered. The World Boxing Council, which last year banned transgenders in women's categories, has also established a transgender category. Meanwhile the Biden Administration announced this year its plans for proposed changes to Title IX, which was originally designed to protect women. The changes would include transgenders under protections originally for biological females. This would be a move to try to force public schools to accept transgenders in women's sports and clash with the state laws to the contrary.
It's important to understand that biological males competing in women's sports is part of a much bigger issue that should concern everyone. This includes allowing biological males in women's restrooms and penitentiaries. It's vital to preserve safe spaces reserved for women and opportunities for women to succeed in sports, something author Abigail Shrier has written about eloquently and extensively. Fight for women's sports. Fight for the safety of women. Fight for team reality.
Independent Council on Women's Sports (ICONS) https://www.iconswomen.com is a network of women athletes and our supporters advocating for female protected categories in sport.