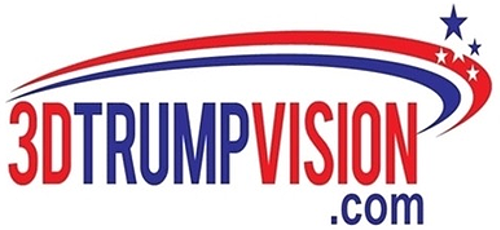 Books - Print Art - Gifts
Beginning in 2017 with a single novelty product idea, 3DTrumpVision has since grown into a significant magazine publishing company, with an exclusive lineup of Collector's Editions celebrating conservatism and the accomplishments of President Trump and First Lady Melania.

Like many conservatives, we have been silenced, bullied, and threatened by all the Big Tech companies from Facebook to Google, Twitter to Youtube, and even Amazon…all for supporting America, conservatism, and President Trump.

We have thrived in the face of Big Tech censorship and continue to spread the word that America First is the way it should be.

Our Commemorative MAGA-Zine lineup includes 3 Ultra-High Glossy 60 Page Editions:
Trump Times MAGA-Zine 2020 Commemorative Edition

First Lady Melania Edition

Holidays at The Trump White House Edition

Perfect Christmas Gifts or Keepsakes
We pride ourselves on being unshakeable defenders of America First principles. Our products are 100% Made in the U.S.A and include fast and free shipping.