BARTO ANTLER KNIVES / HORNS FOR HEROES
MEMBERS RECEIVE A 10% DISCOUNT ON ALL PURCHASES
Barto Antler Knives with 45 years of experience in purchasing and selling antlers hires and trains Veterans or families of Veterans to build knives and various other antler products. We offer an innovative combination of hand selected gem stones, ivory, silver and gold placed in stainless or Damascus steel knives.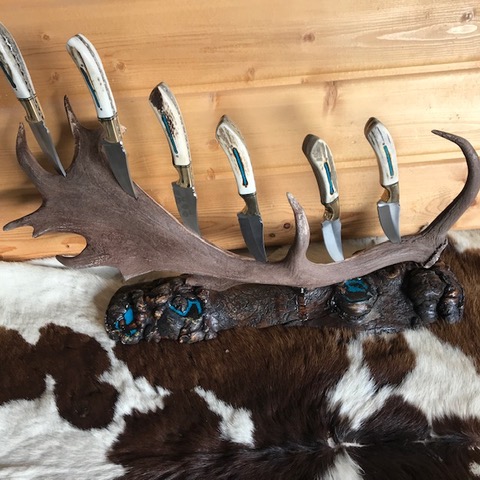 Our products are made and sold with the same honor, pride, and dignity as our Veterans. "Anyone can build a knife, but we turn it into a piece of art!" - Ben C. Barto.

Percentages of both wholesale and retail revenues are donated to the Horns for Heroes Foundation that was founded and launched in 2016 by Ben and is now a 501c3 non-profit moving toward a national goal.


Member discount code will appear under company logo when logged in