MEMBERS RECEIVE A 12% DISCOUNT ON ALL PURCHASES
Cajun seasonings, mixes, and suaces from Creative Cajun Cooking!
Creative Cajun Cooking is a conservative, small South Louisiana business that offers catering and Cajun products. Located on the Amite River in St. Amant, Louisiana, we are pure Cajun, all our products are locally made, and we ship nationwide.

Our Cajun seasonings are low sodium and come in mild, spicy, and hot blends. From crispy fish fry to spicy crawfish boil, from Gator Pickles with a bite to easy Etouffée mix - we've got it!

Gift packs come with free recipe books!

Order by the case and save!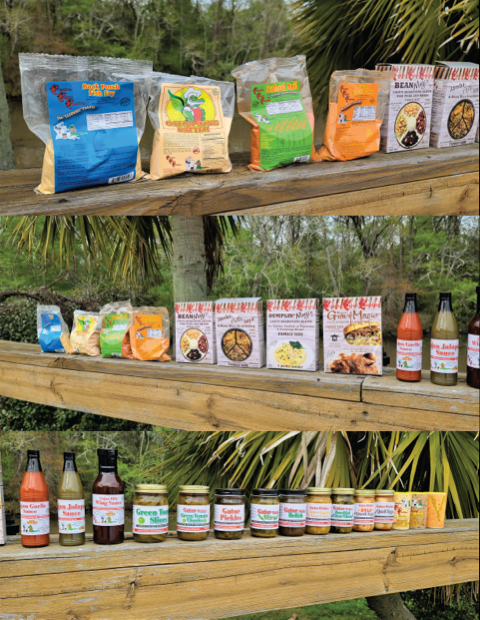 Seasonings: Magic Swamp Dust (mild), Fire Department Blend (spicy), and Smokin' Fryin' Rub (hot)
Gator Pickles: Spicy Pickles, Okra, Green Tomatoes & Chow Chow
Box Mixes: Roast & Gravy Magic, Bean Magic, Dumplin' Magic, and Jamba-Pastalaya & Dirty Rice Seasoning
Bags: Back Porch Fish Fry, Gator Wing Batter, Cajun Etouffée mix, Seafood Boil seasoning
Sauces: Cajun Garlic Sauce, Cajun Jalapeno Sauce, Cajun BBQ Wing Sauce
Member discount code will appear under company logo when logged in