Antivirus/Malware Protection - Password Management Vault - Identity Theft Protection - Secure Encrypted Email - VPN - 24/7 IT Help Desk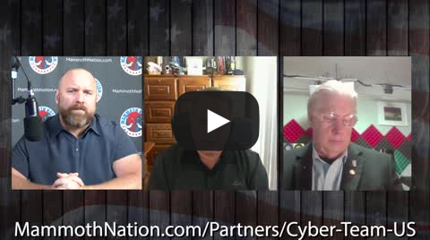 Governments are warning of increased cyber-attacks. Cybercrime is the number 1 crime worldwide and is getting worse yearly. You do have a choice when it comes to protecting yourself, your family, or your business. That choice is simple: Cyber Suite 365™! With a Cyber Suite 365™ Protection Plan you'll get the following:
Antivirus/Malware protection
Password Management Vault
Identity Theft protection*
Secure Encrypted Email
VPN - Virtual Private Network
24/7 IT Help Desk*
Cyber Team U.S. is a veteran-owned business consisting of a consortium of experienced cybersecurity professionals. Cyber Suite 365™ comprises a world-class "Whitelisting" AV/Malware protection management system providing real-time protection, an award-winning Identity Theft protection service from a company with over 40 years in the business, a VPN, a Password Protection vault with dark web monitoring, and a secure email program. In addition, we provide a 24/7 IT Help Desk for Desktops, Laptops, Tablets, Phones and Home Networks if needed.
* Service is optional depending on the plan you choose.