MEMBERS RECEIVE A 15% DISCOUNT ON ALL PURCHASES
Cigars from 6 unique blends made in the USA by Flatbed Cigar Company!
(EXCLUDES ACCESSORIES AND SALE ITEMS)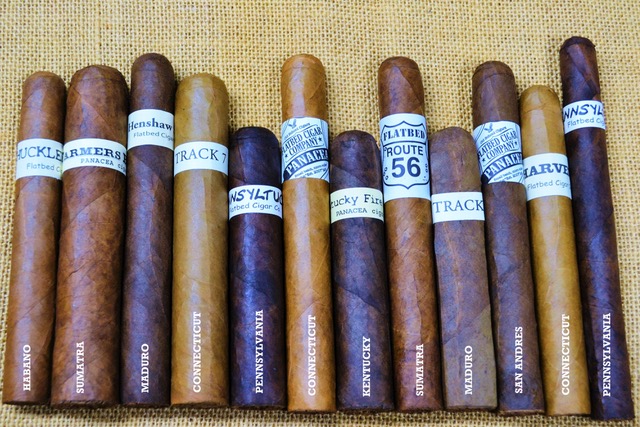 Flatbed Cigar Company was founded over a decade ago. Our first cigar; PANACEA Black Natural, was introduced to smoke shops in the Mid Atlantic, and North East in October of 2007.

Selling from the trunk of my car, I enjoyed the company of hundreds of cigar enthusiasts, shop owners and patrons as I made my way from DC to Maine.

PANACEA is now in over 150 stores and growing steadily. Most of our footprint remains in the North East, but we are in stores as far reaching as California, Wisconsin, Texas, and Florida.

The idea was, if we have the best tobacco, the best rollers, make a bunch of blends, have lots of friends and colleagues sample the cigars...we should be able to find a profile or two we can lean into. So that is what we did.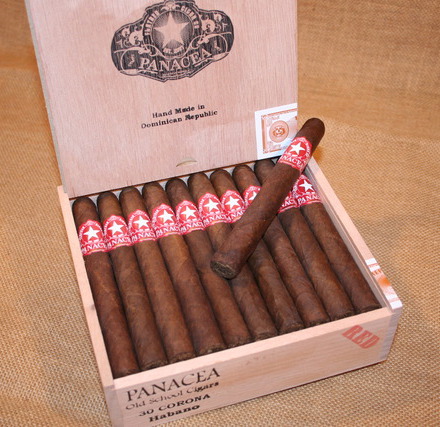 Today we have six PANACEA blends: Black Label – Connecticut Natural, Brown Label – Brazilian Maduro. Red Label – Habano. Green Label – Pennsylvania Broadleaf, White Label – Corojo, and NED'S the Blue Label – Cameroon. We've also launched our Track 7, Farmers Blend, and Kentucky Fire Cured labels!

Not to mention…PENNSYLTUCKY, Connecticut Sun Grown, Route 56, and Henshaw Street. At Flatbed Cigar Company (owner/distributor of all above mentioned brands) we are taking an old-school approach to the cigar business.

The philosophy is…put all the money into tobacco. If we focus on making great cigars they will sell themselves over time. (It's working)


Member discount code will appear under company logo when logged in