Otto Step
MEMBERS RECEIVE A 8% DISCOUNT ON ALL PURCHASES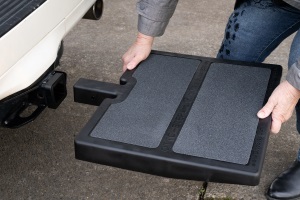 Help your dog make the leap with Otto Step!

Otto Step is an 18"x16" platform with a "stinger" that you simply insert into any 2" hitch receiver, which allows your dog to step into or out of the back of your SUV. This will help protect the back and joints of your beloved dog and yourself when you help them with loading or unloading.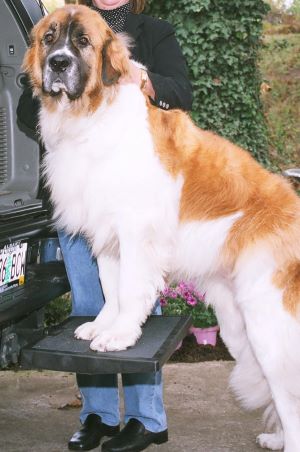 Imagined to help our 280 lb St. Bernard mix "Otto" get into and out of our SUV. After seeing our step in action, friends suggested that many people and dogs could benefit from our invention and encouraged us to build them. So "Otto Step" was born.

Made of a glass-filled nylon blend and engineered to support 200 lbs with a nonslip surface to give maximum grip in any weather and weighs only 5.5 lbs.

Otto Step is lighter and much easier to use than ramps or folding stairs and it stows away - taking up very little space behind the seat of your vehicle. Most dogs pick the step up easily, however; some may need a little training.

Enjoy Otto Step!



Member discount code will appear under company logo when logged in