MEMBERS RECEIVE A 20% DISCOUNT ON ALL PURCHASES
Premium wooden signs made in North Carolina using local materials by Southern Made Signs!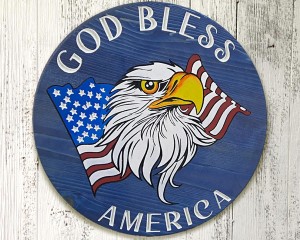 We started our business in 2010, with husband and wife, Donald and LaShaye, and two daughters, Amber and Elizabeth. But our story as craftsmanship starts decades before this, with Donald's parents, who were skilled woodworkers and craftsmen, who owned and managed their own woodworking business. Wood Creations. Wanting to carry on their legacy as wood craftsmen, we set out to make that dream a reality in January 2010.

We set out to create beautiful woodwork items that would last a lifetime and become cherished heirlooms. That dream slowly evolved into our business of sign-making today. People who buy or receive one of our signs fall in love with them. They rave about beauty and craftsmanship. We take immense pride and joy in knowing that we have created them a beautiful piece of art that will last them a lifetime.

All our signs are made in our shop in North Carolina, using select premium "A" grade pine and oak wood, paints, and stains. All the designs are created by us and with you in mind. We custom carve every sign to our customer's exact instructions. A mock-up is sent to every customer for approval before we cut to ensure we get the sign exactly right.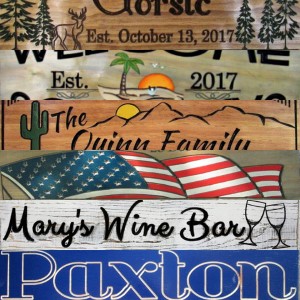 If you don't see a design or size, you particularly like, we can cut almost any size sign, and we can customize the phrases/sayings, illustrations, and colors to create almost any type of sign that a customer may want. We will work with the customer by getting the info about the type of sign they want, then creating a mock-up from their ideas. Once a mock-up is approved and the sign is paid for, we will produce the sign.

Please take a look around, and if you do not see a sign that fits your taste or needs, please contact us. We love custom signs and will happily work with you to create the perfect sign.

We love helping people tell their stories through hand-crafted, custom-carved signs. Whether it's a beginning, an end, or somewhere in between, everyone has a story to tell... Why not tell it with a beautiful one-of-a-kind sign?

Thank you so much for supporting our small business!

Don, LaShaye, Amber & Liz


Member discount code will appear under company logo when logged in