THE SILVER HAMMER
MEMBERS RECEIVE A 15% DISCOUNT ON MOST ITEMS
(10% DISCOUNT ON CUSTOM ORDERS)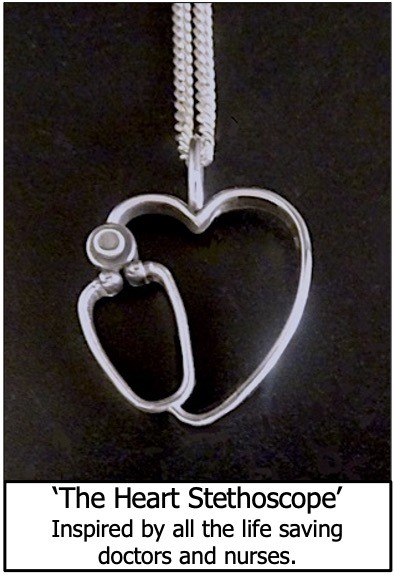 The Silver Hammer Artisans are committed to providing Mammoth Nation members with the finest sterling silver (92.5) and gold jewelry. Since starting in 1966, The Silver Hammer has made many different styles and types of jewelry designs.

The Silver Hammer Artisans have many years of experience in designing and creating jewelry items in the following categories: Crosses, Hearts & Stars, Animal Jewelry, all types of Bracelets, Stone & Identification Jewelry and Zodiac Symbols Jewelry.

The final category is an exclusive collection from The Silver Hammer's Auto Parts Silver Jewelry and Engine Rings that includes items such as Mag Wheel Bracelets, Rings, Earrings, Pendants, Cuff Links and Chain Link Bracelets, Auto Parts Silver Charm Bracelets,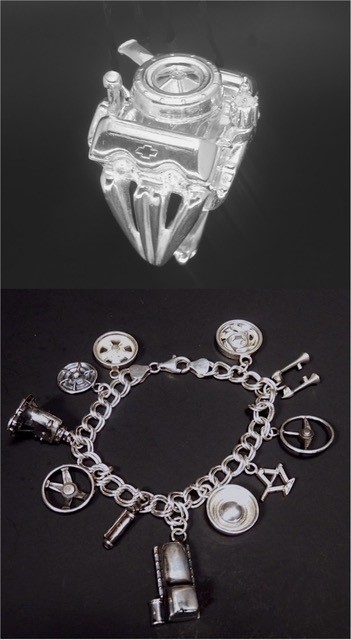 Steering Wheel Earrings and Belt Buckles. Engine parts are fun and unique automotive jewelry items. We have over 50+ design combinations. One of our most unique creations is our Engine Ring Look-A-Like. Customers share pictures of their Custom, Street Rod, Dragster or Classics engines to create your Look-A-Like into a wearable Engine Ring! Auto enthusiasts really love our sterling silver engine rings.

All our sterling silver (92.5) and gold jewelry items are designed and handcrafted in our production studio in Pennsylvania. Items are made from sterling silver sheets and wires. We also have the ability to create jewelry items from hand carved waxes used in casting. In addition, The Silver Hammer has an endless ability to create jewelry using high-tech Auto Cad computer generated jewelry design. Your company's logo or organization's logo can be perfectly made into an item of jewelry for an award, fundraiser or retirement gift.

The Silver Hammer Artisans truly enjoy creating One-of-a-Kind jewelry items which will become a family heirloom some day! When wearing these jewelry items you will quickly learn you are wearing a conversation piece!

If you can think it, The Silver Hammer Artisans can make it! Each member of Mammoth Nation has "Your Personal Silver Smith" available to create whatever you can design!


Member discount code will appear under company logo when logged in