Mighty Hero Homes Is On A Mission To End Veteran Homelessness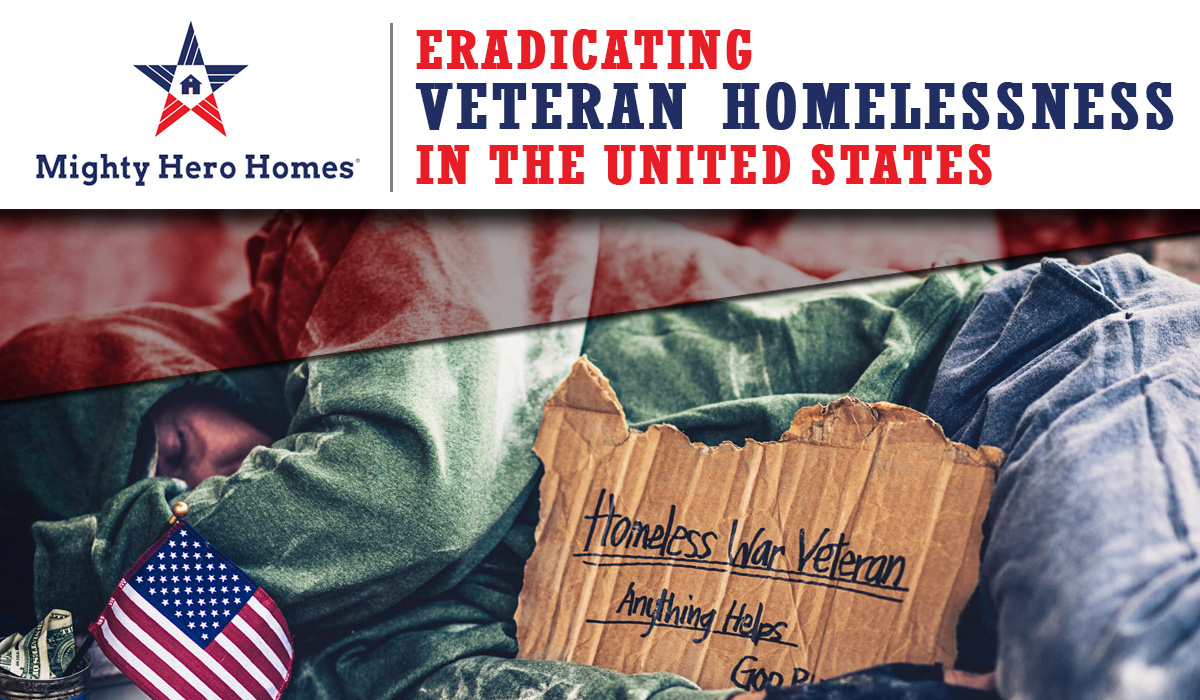 Mighty Hero Homes, a nonprofit organization aimed at providing veterans with affordable housing is on an ambitious mission to get every veteran off the streets and into homes.
A member of the Mammoth Nation team sat down with Drew Walston to talk with him about the plan, sent to him by God, to end veteran homelessness and get them the rehabilitative help they need.
The Veteran Homelessness Crisis
There are nearly 40,000 homeless veterans. These include veterans from the second world war all the way up to recent conflicts with the global war or terror. The reasons for the staggering numbers of homeless veterans are complex. Many suffer from debilitating effects of Post-Traumatic Stress Disorder, or PTSD. Other veterans lose their identity after leaving service and don't acclimate to civilian life properly. And some develop drug addictions that take over their rational thinking. But too often, it is a complicated blend of all of these factors.
There are however some solutions to the veteran homelessness epidemic. The Veteran's Affairs (VA) has programs and benefits but requires veterans to go to them to seek assistance. The VA is already overwhelmed and simply lacks the resources to go out and help. Then there are a variety of nonprofit organizations that help veterans in a variety of ways. Although helpful, none of these nonprofit organizations have plans to get every homeless veteran into housing and off the streets - until now.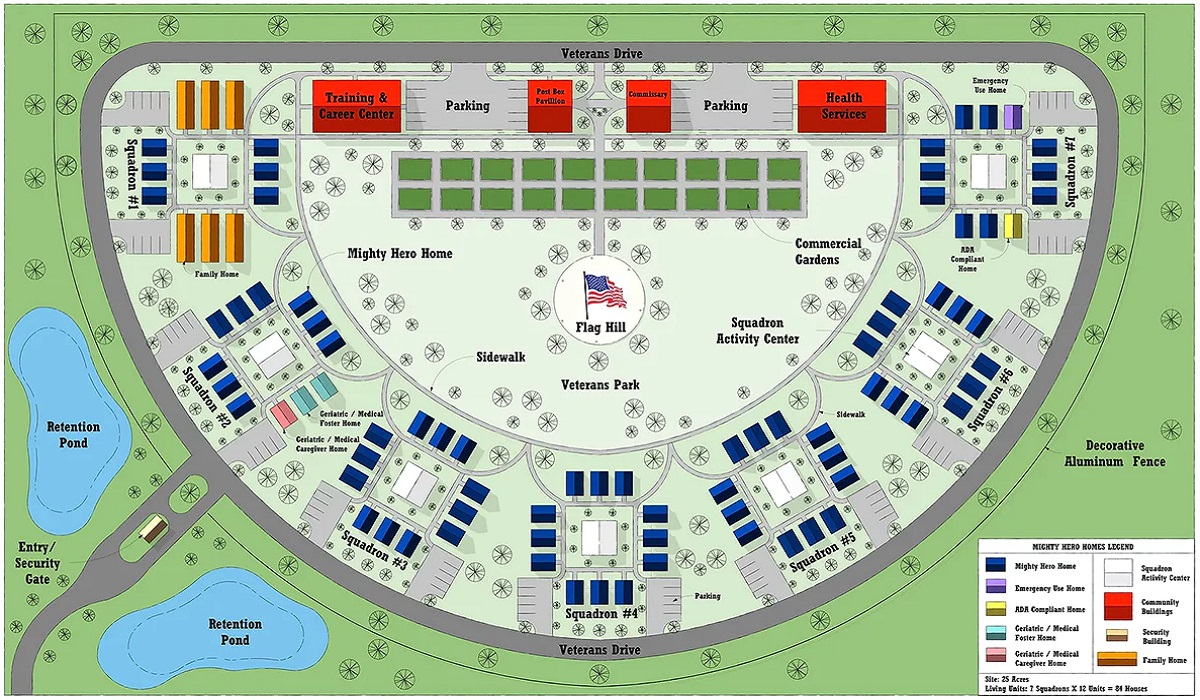 Mighty Hero Homes
Founder & CEO Drew Walston does have a plan to help every homeless veteran. Although not a veteran himself, his reasons for wanting to help veterans are very noble, honorable and even spiritual.
"The Lord spoke to my heart and said 'Drew, I'm going to utilize you to eradicate veteran homelessness in the United States.' And not having been a veteran, having never been homeless and at that point, I had not even met a homeless veteran," Drew said.
He continued, "Quite frankly I'm ashamed to say that I really didn't know that homelessness amongst our veteran population was even a problem."
But he didn't follow through with the Lord's plan right away. Drew was convinced that he wasn't the right person to tackle the veteran homelessness problem and spent a year telling himself that. But he then changed his mind - "The Lord spoke to my heart again and said 'if you're finished making excuses, let's get busy'. So at that point I said, 'yes, Lord," Drew said.
In the weeks and months following the mission the Lord gave him, Drew sat down and dug deep into the homeless veteran crisis. He researched how many were homeless, why they were homeless, where the system fell short and what could be done to fix it.
After coming to the realization of just how troubling the veteran homeless problem is, Drew knew he couldn't do it alone. He put together a strategic team of experts from the design sector, operations, chaplains, and more.
The Base
With God behind him on this mission, Drew and his team came up with a plan to house, employ and treat veterans with a concept known as 'The Base'. They aptly named these small communities "bases" because it is a familiar term to veterans and symbolizes a sense of comfort. Bases typically provide everything servicemembers need to survive; food, recreation, stores, gyms, etc.
Each base will be equipped with everything needed to help veterans. They are self-sustaining, fully independent "neighborhoods" that come complete with counseling services, vocational activities, recreational activities, education, health and social services - everything you would practically find in a small town. And Mighty Hero Homes has almost reached that goal.
"We're gearing up to launch our pilot 'base' in McDonough, Georgia in the second quarter of this year. We're going to build 450 of these bases across the country," Drew said.
After Drew completed his research on the veteran homeless problem in America, he roughly put together the math and has ambitious plans. Drew said, "It was our intention from the very beginning that the only solution to the veteran homelessness crisis is permanent affordable housing. We set out to create a model that provided homes to veterans and they could ultimately own. So it's our hope and desire for our veterans to go from homeless to home ownership within a few years."
Funding
As with most nonprofit organizations, the challenges are generally focused in funding and raising money. People who start nonprofits typically have their hearts in the right place and the desire to help, but often find fundraising more difficult than initially expected.
Drew and his team are fighting hard. They speak with investors, apply for grants and spread their mission to everywhere they can - in the hopes of bringing more awareness to the veteran homeless crisis.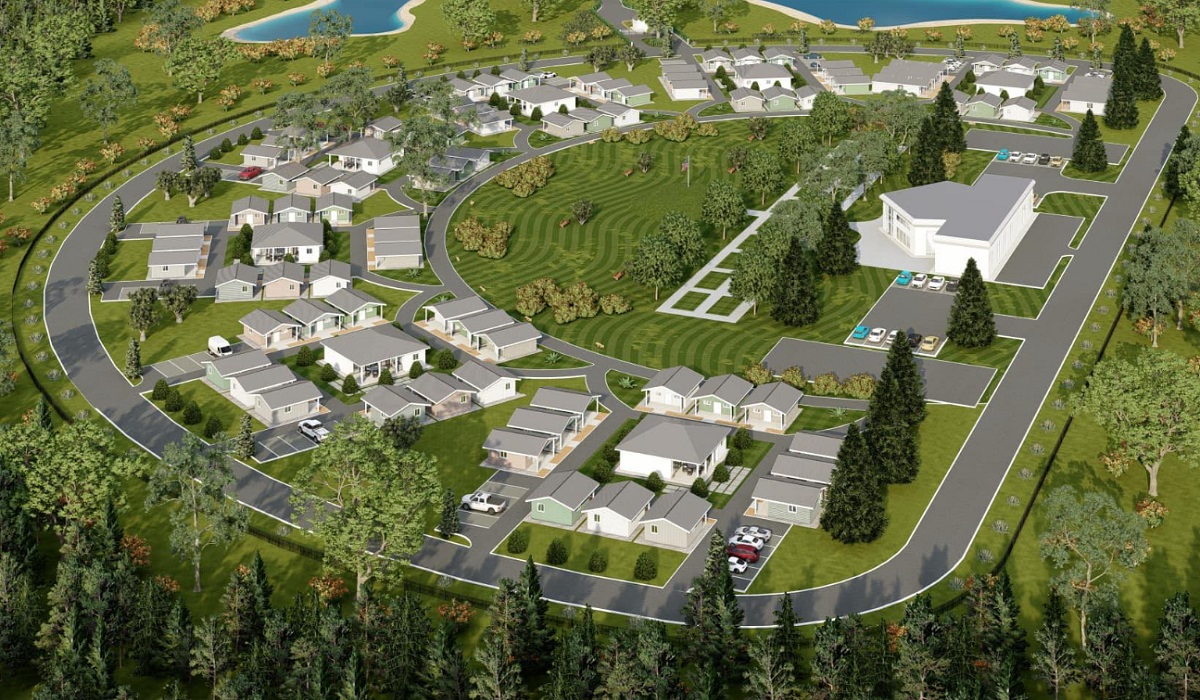 "We're going to pursue a campaign that allows the American Patriot to get involved. It can be a very simple way for people of all walks of life, all socioeconomic backgrounds to contribute a little," Drew said. He continued, "Our target is one million donors. When we have one million donors answer the call, we will then execute the next phases of our plan that will get our mission that much closer to completion."
The money Drew and his organizations have raised in this first year has been very well used. In fact, an astonishing 90% of all money raised goes directly to their cause and a mere 10% towards administrative costs. But Drew has additional plans to improve that.
"Year two and beyond - because we're establishing an endowment based on our initial raised, year two and beyond, 100% of proceeds received will go directly to furthering the cause. All of our expenses and operating costs will be taken from our endowment that we establish year after year," Drew said.
Mighty Hero Homes is in the process of starting a massive campaign to raise money. "We're asking one million American Patriots to give a one-time donation of a hundred dollars. We know that's a lot for a lot of people but we know it's also very reasonable for a lot of people," Drew said.
Although a very ambitious goal, in order to accomplish the mission of solving the veteran homelessness crisis, it's going to take a very ambitious person to make it happen. And that person, who's on a mission from God, is Drew Walston of Mighty Hero Homes.
So let's all do our part and help him.
For more information on Drew Walston and the Mighty Hero Homes organization, visit their website at www.mightyherohomes.org
- Mammoth Nation
Have you read these other posts?
Local elections can still have national consequences.
Our vendor Patriot Gold is the perfect place to help you plan for a recession.