MEMBERS RECEIVE A 15% DISCOUNT ON ALL PURCHASES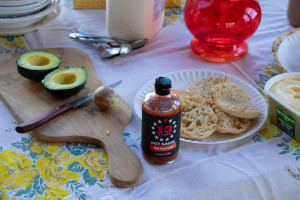 Our mission is to honor those currently protecting, defending and supporting our country while contributing to bad-ass nonprofits and making good ass hot sauce!

The unspoken truth of the frontline is that half the battle is off the battlefield. In 2020 alone, there was over 173 officers, 119 firefighters, 20 EMTs, 377 active duty service members, and 194 reservists who took their own lives. This is unacceptable.

We want to ensure that everyone has basic access to get the help they need and deserve. The good news is that we already know how to change this - by working with the most effective organizations and non-governmental organizations in the veteran and first responder community. Funding and access to these services for those who really need it can change everything, and we're excited to be a part of solving this problem in our lifetime. Let's get that number down to 0!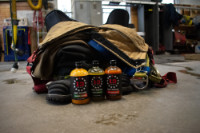 A percentage of our sales are donated to various organizations that offer quality-of-life programs dedicated to both the physical and mental well-being of U.S. service members, veterans, first responders and their families. We also offer in-kind hot sauce donations to local fire stations, police stations, military installations and local hubs for U.S. service members and first responders. We are committed to working with other veteran owned businesses in collaborative efforts - whether it be new products or just a simple giveaway.

"I take pride every day that I go into work knowing that I am providing for those that have served our country in both the veterans we employ and the causes we support." - Sean, Founder, 13 Stars


Member discount code will appear under company logo when logged in