MEMBERS RECEIVE A 12% DISCOUNT ON PURCHASES
(EXCLUDES SUBSCRIPTIONS AND BUNDLES)
High quality coffee and merchandise from woman veteran owned Soldier Girl Coffee!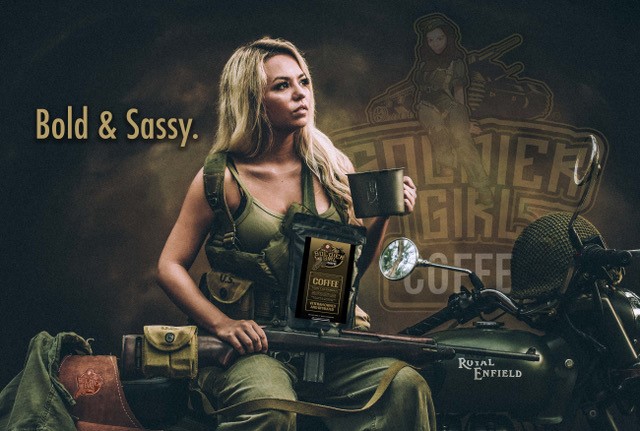 At Soldier Girl Coffee Company we serve more than coffee. Brewed with attitude. Robust flavor to start your day with the best attitude and Get $hit Done!

Veteran and woman owned business. Fresh roasted premium gourmet coffee fresh roasted in small batches. From seed to cup our roaster owns farms in Colombia and Costa Rica, and roasts right here in the land of the free. We also offer a CBD infused coffee line 100% THC free that will eliminate those coffee jitters and pain, yet keep you alert and focused (results may vary).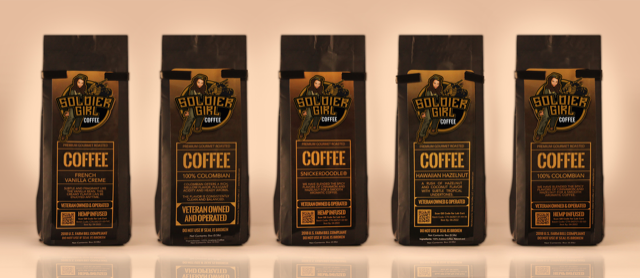 Empowering female veterans and woman owned businesses as well as donating a portion of every sale to veteran programs that assist with getting veterans out of isolation, and homeless women veterans.

We have badass merchandise to express your attitude including cups, hats, shirts, hoodies and more.


Member discount code will appear under company logo when logged in