American Scroll
MEMBERS RECEIVE A 15% DISCOUNT ON ALL PURCHASES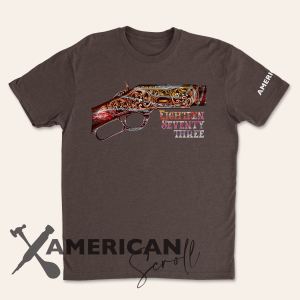 We'd like to introduce American Scroll Inc, our lifestyle brand!

You may already recognize American Scroll as the first to bring the art of engraving from niche to mainstream in a BIG way with their scroll art tees!

Our name comes from a style of scrollwork made popular in the mid to late 1800's. Most often seen on firearms, German immigrants with names like Nimschke, Ulrich and Helfricth developed a style of scroll that is rich, flowing and pleasing to the eye.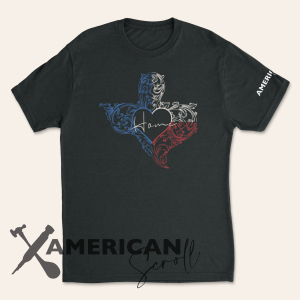 The designer behind American Scroll is Weldon Lister, a third generation engraver who learned the art of hammer & chisel from his dad. Weldon has been hand engraving fine firearms and collectibles since 1979.

Billy Lister (Weldon's son) is the graphic artist/designer who takes Weldon's hand drawn original designs from paper into the digital world, creating the artwork for our clothing line.

All our graphic tees and apparel are produced in-house by us. We're a family-owned, made-in-Texas company.

American Scroll - "Bringing the art of engraving from metal to thread"


Member discount code will appear under company logo when logged in