Freedom Fatigues
MEMBERS GET 25% OFF ALL REGULAR PRICE ITEMS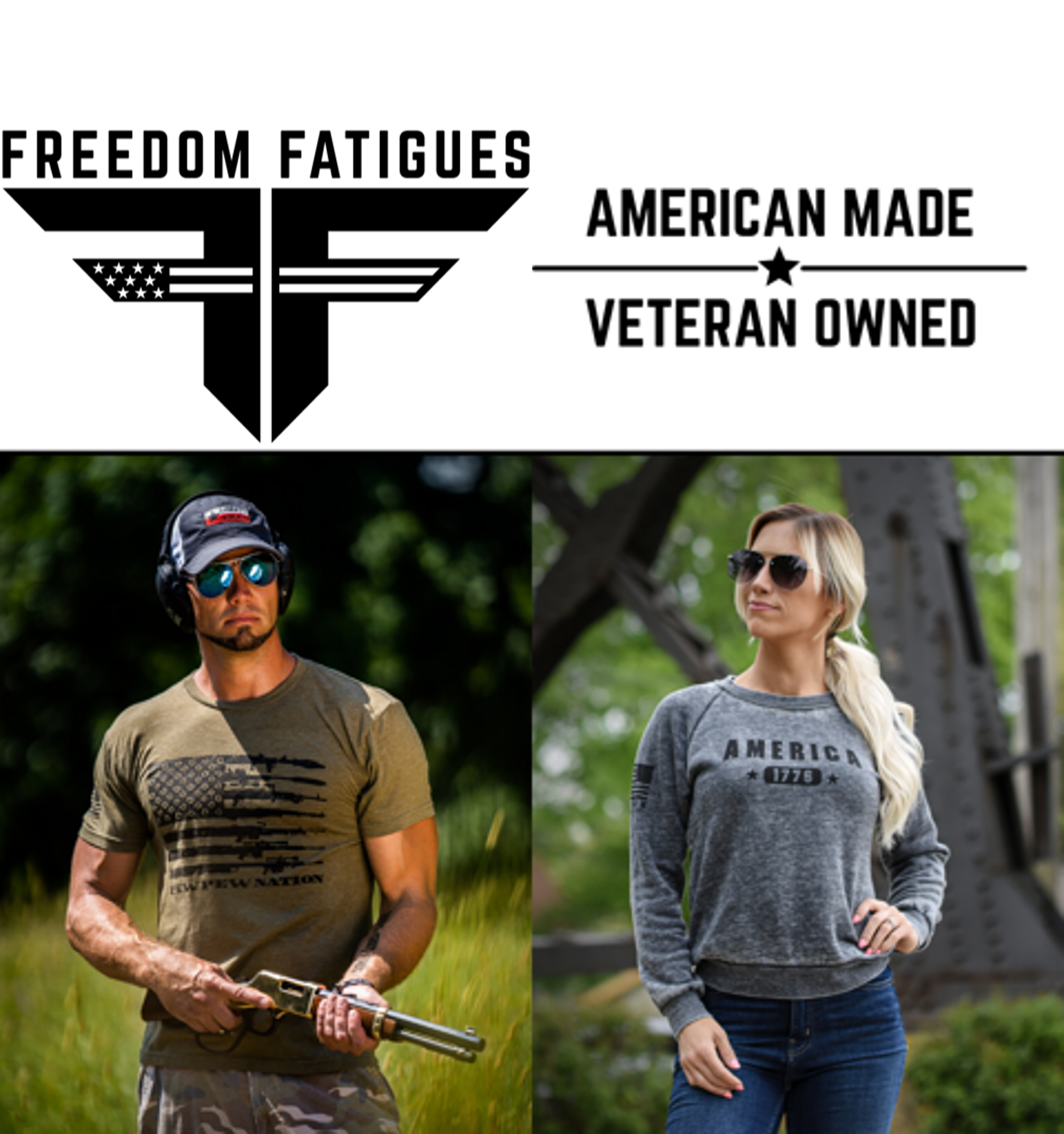 Freedom Fatigues is a family run and veteran/LE owned and operated American Lifestyle apparel brand located just outside of Detroit. We are dedicated to producing patriotic apparel and gear that are exclusively made right here in the USA.

We have spent countless hours sourcing and selecting small businesses to partner with in order to provide our customers with quality, truly American-made products they can feel proud to wear and that embody the American way of life.


Born from a love for our country and a desire to serve, Freedom Fatigues is the means by which we support our fellow veterans and first responders.

Our mission is to bring awareness to cumulative PTSD and hero suicide and to give back to nonprofits committed to the same. With exceptional customer service, we always put our customers first and take great pride in our products and the message they convey.


Discount code will appear under company logo when logged in