American Woman Beauty
MEMBERS RECEIVE A 15% DISCOUNT ON ALL PURCHASES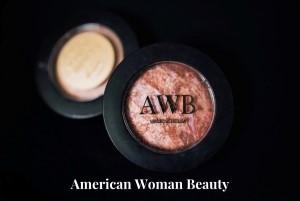 High-Quality Non-Woke Makeup from AWB!

American Woman Beauty is a beauty brand unlike any other. We were created for the Fearless Free Thinking Woman. For the woman who is bold and unique.

We are proud to say that all of our products are made in the USA by American small business manufacturers. Lots of love and care has gone into making all our products. Expect the highest quality products without the compromise!

We stand firmly in the belief that small businesses play a large role in society and the economy. Because of this, part of our business mission is to support American small business manufacturers. Keeping jobs in America is crucial for the economy and the American people, and this is why we work one-on-one with small business manufacturers. Our goal is to help put money back into the hands of hard-working Americans, improve the economy, and help small business owners achieve the American Dream. It is our job to look after one another and we stand by this belief with conviction.


Help us change the beauty industry paradigm. In an industry filled with vanity and cancel culture, we choose to go against the grain. We do not cancel; we spread love & positivity, and always stay courageous. We encourage you to do the same. We also acknowledge that while beauty products were created to help women feel beautiful about themselves, we must not forget that beauty truly is only skin-deep. That is why we say: LOVE YOURSELF. LOVE OTHERS. BE COURAGEOUS. BE BOLD!

We invite you to join us and become a part of the Beauty Revolution.


Member discount code will appear under company logo when logged in