MEMBERS RECEIVE A 20% DISCOUNT ON ALL PURCHASES
Discounts on one of a kind handcrafted bags from Anicca Bags!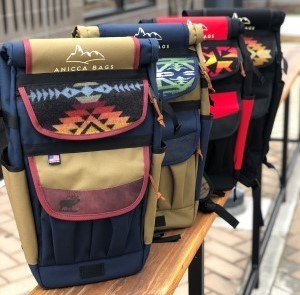 Anicca Bags are unique handcrafted items made with simplicity and utility in mind. From the first stitch to the final touches, each bag is carefully constructed with passion and purpose.

The authentic dialog between the different fabrics, colors, and textures combined with utility and durability is what makes Anicca Bags unique. All products are handmade and built to last.

Our Pendleton Wool patterns are always changing so please inquire at the time of purchase as to what we have in stock. I would love to make you a one-of-a-kind bag.





Member discount code will appear under company logo when logged in