MEMBERS RECEIVE A 30% DISCOUNT ON ALL PURCHASES
Creative books to espouse Christian values as you teach your children from Back 40 Books and More!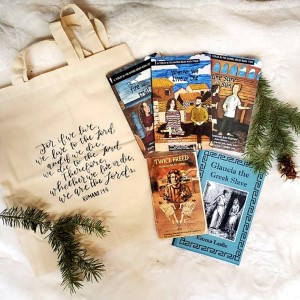 Back 40 Books and More was born out of our family's homeschooling adventure. Several members of our family have written, illustrated, and independently published books.

Our books include well-researched, accurate, gripping, Middle Grade historical fiction novels, colorful, illustrated children's books, nonfiction Christian living, and poetry. We write the kind of books we would like to read. Our goal in all of our books is to strive for excellence in every part of the writing and design process, write family-friendly, enjoyable books that promote Biblical values, and, most importantly, point readers to the hope found in Christ.

We're constantly writing more, so keep an eye out for new releases! Our shop also includes some fun book swag, such as tote bags, bookmarks, and keychains, and we are also selling some vintage/classic books.


Member discount code will appear under company logo when logged in