Streaming Service - Video Series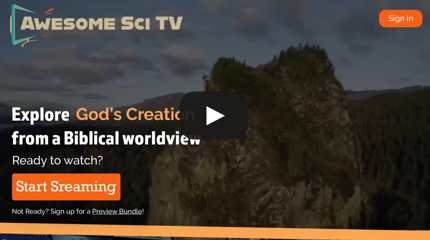 Awesome Science Media produces kids' shows and documentaries that showcase science from a Biblical worldview.

We offer our titles on DVDs with digital HD copies or on VOD. Our subscription platform at AwesomeSciTV features our original programming and over 200 hours of content from many other producers in this genre. Use our programming for your home school program or just to build up your faith in God's Word.

Get 15% off monthly or yearly subscriptions on our SVOD platform or 20% off DVDs at our online store. AwesomeSciTV comes with a free 7-day trial!