T-Shirts - Sweatshirts - Hoodies - Mugs - Notebooks - Bumper Stickers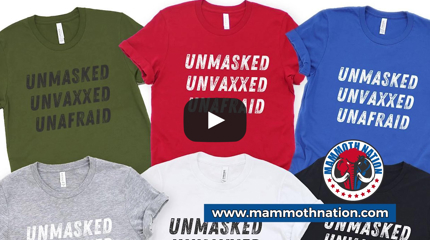 Discounted patriotic apparel made right here in the USA by Brave and Beautiful Apparel!
Tired of wokeism and liberal policies in California, my family and I packed our bags and headed to Texas, where family, faith, and freedom are celebrated. Our family business, Brave & Beautiful Apparel, was started in 2021. We make patriotic apparel and accessories that your whole family will feel confident and comfortable wearing all year long!
With Biden in office and Democrats influencing the education system, the government, culture, and the media, our children's future is at risk. Help us fight back! When you purchase our products, a portion of our proceeds is donated to Our Rescue to help save children from sex trafficking around the world. Our products are Made in the USA.