Creative Crown
MEMBERS RECEIVE A 10% DISCOUNT ON ALL PURCHASES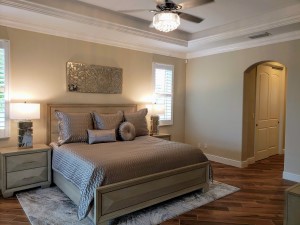 Looking for a simple and easy way to add the finishing touch to your home?

Creative Crown was born with the idea to bring lightweight, inexpensive, and easy-to-install crown molding to the market. It was made with the weekend warrior, DIY homeowner, or experienced contractor in mind that wants to SAVE TIME and MONEY while adding crown molding to any home. There is no need to buy or bring out all those expensive tools for woodworking to install our molding. You only need a simple saw, a tape measure, and a caulk gun. There is no need for nailing, sanding, or priming. Just cut, glue, install, and then paint! It really is just that easy.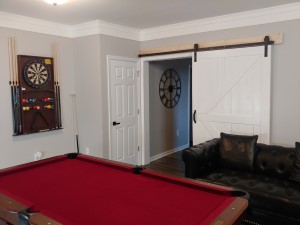 Our molding is made with a patent-pending flat-back design. This will take all the guesswork, and compound/complex miter cuts out of the process. It is cut flush like a baseboard - this design allows for a trough on top, which is a great place to lay indirect lighting for media or kid's rooms. If you want to add mood lighting or colorful RGB LED strip lighting, this molding is for you!

Reach out to us today; we would love to help design or lay out a room for you! We offer 19 flat back designs, 4 vaulted crown designs, and 1 traditional design. Email or text us pictures of those tricky areas for quick, easy answers.


Member discount code will appear under company logo when logged in