drainM Training Aid
MEMBERS RECEIVE A 20% DISCOUNT ON ALL PURCHASES
Every shot flies straight and true with the drainM Training Aid!!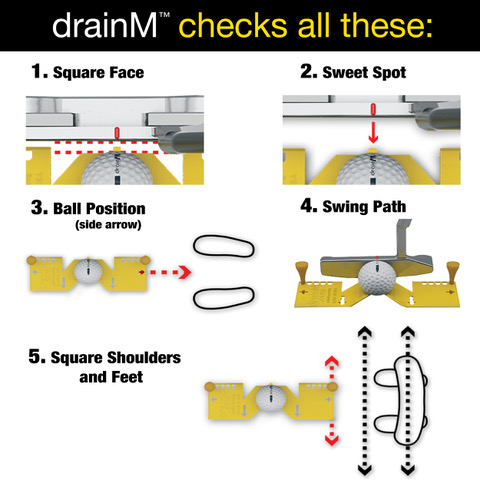 drainM is a pocket sized alignment aid that not only helps square the face for putting, but also drivers and irons.

It's easy to use and perfect for golfers to train their mind and eyes to square the club face.

It also creates a sweet spot that can be dialed in with tees.

Proudly Made in USA!








Member discount code will appear under company logo when logged in