Farwell's Fine Woodworking
MEMBERS RECEIVE A 10% DISCOUNT ON ALL PURCHASES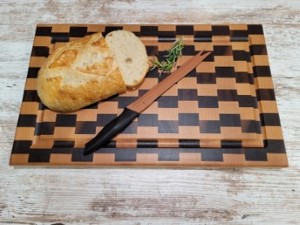 Farwell's Fine Woodworking is a family-owned USA business located in eastern Nebraska. We are God-fearing, country-loving Americans who believe in hard work and good family values. My husband, Travis, learned woodworking from his father and grandfather. He began by constructing tables, desks and armoires. After years of doing custom furniture, we changed our business path. My husband found his true passion in hand-made kitchen wares. He has since grown the business to a full-time job as he pursues his passion. At Farwell's Fine Woodworking, our philosophy is to create lifetime-use boards that can be passed down from generation to generation. Our hope is that one day your children or grandchildren will enjoy what you enjoyed for many years.

Everyone at some point in their life needs to cut a slab of meat, slice vegetables, or slice a block of cheese. Farwell's Fine Woodworking specializes in quality kitchen wares that are constructed to last a lifetime. From standard cutting boards to butcher blocks to a variety of charcuterie boards and serving trays, each piece is a unique one-of-a-kind piece of art that will make a statement in any kitchen. Every piece is made from a variety of domestic and exotic woods that showcase the beauty of each wood type. All items are hand-crafted and food safe.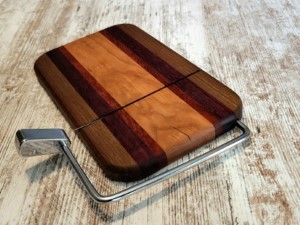 We travel the Midwest selling our products at craft fairs and farmers' markets. We constantly make new products to refill our stock.

Whether you are looking for a centerpiece addition to your kitchen, need a gift for a special occasion, or buy it just because you can't resist, we would be honored to have your business!



Member discount code will appear under company logo when logged in