HAWAIIAN HEALING SKIN CARE
MEMBERS RECEIVE A 10% DISCOUNT ON ALL PURCHASES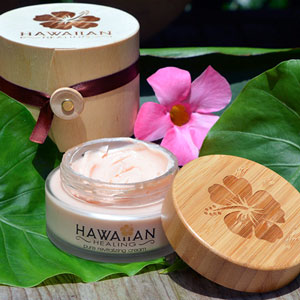 Bio-Dome Group is a woman-owned and veteran-owned US company and an exclusive distributor of Hawaiian Healing Skin Care. All of our products are made in the USA.

Hawaiian Healing Skin Care's innovative products combine traditional healing botanicals from Hawaii with modern skincare needs. Hawaii's clean bio-diversity and unique natural ingredients form the foundation of Hawaiian Healing Skin Care's products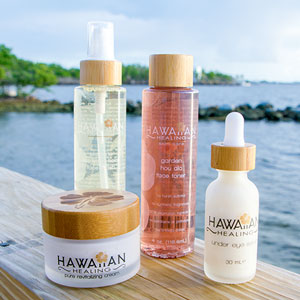 Hawaiian Healing is made using ONLY the highest quality, hand-crafted natural and organic flower essences, botanicals, and bee ingredients sourced directly from farms and growers across each Hawaiian Island. Other ingredients are included from around the world that also adhere to the standards put in place for the Hawaiian ingredients and are proven to aid in healing common skin issues.

Hawaiian Healing Skin Care strives to minimize the environmental impact of the packaging. From the sustainable bamboo-topped glass jars and vials to the recycled materials used in the boxes, Hawaiian Healing Skin Care has nature, the environment, and you in mind when creating these fantastic healing products.

Hawaiian Healing Skin Care offers you pure natural, organic products with no added chemicals or other harmful ingredients.


Member discount code will appear under company logo when logged in