MEMBERS RECEIVE A 10% DISCOUNT ON ALL PURCHASES
A fun a creative game for any occassion from Madtoss Games!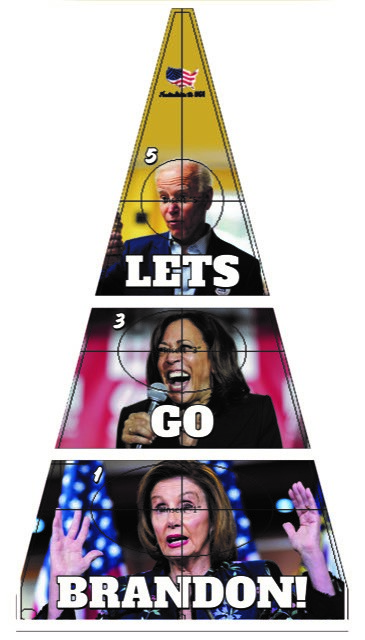 Madtoss is an extremely fun and competitive game for up to 8 people. The 3 foot triangular game slides onto an easy to install wall mount and can be played indoors and outdoors. It is a cross between darts and corn-hole and completely handcrafted in the USA. We have a variety of backgrounds to choose from and can create custom designs as well.

The game is perfect for garages, game rooms, bars, basements, man caves and cabins. There are many variations of the game you can play, and it is fun for all ages. The remote control lighting system allows you change lighting options whenever you wish, and it has a full one year warranty.

If you like darts or bags, then this is a must have for you. It takes about five minutes to set up. Install wall cleat — slide game on bracket — stand back 11 feet — and let the game begin!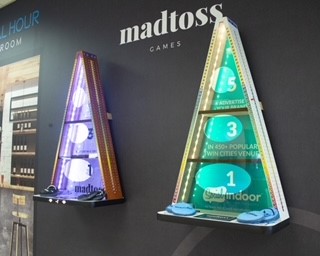 Each game includes:
4 throwing bags
1 wall mount cleat
1 throw line sticker
12 foot power cord
1 remote control lighting system
Member discount code will appear under company logo when logged in