MEMBERS RECEIVE A 15% DISCOUNT ON ALL PURCHASES
Murbles is a new take on an old classic that will ensure outdoor fun for the whole family!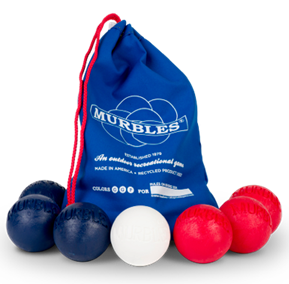 Murbles is an American-made, toteable version of lawn bowling created by a veteran and father of 3 wonderful kids. The game is a family-friendly yard game that is dynamic and rich in suspense and surprise. It is like playing with a big funky set of marbles without actually having to get down on the ground to play the game.

Murbles can be played almost anywhere - rough terrain, bushes, and even tree roots make the game more interesting and exciting.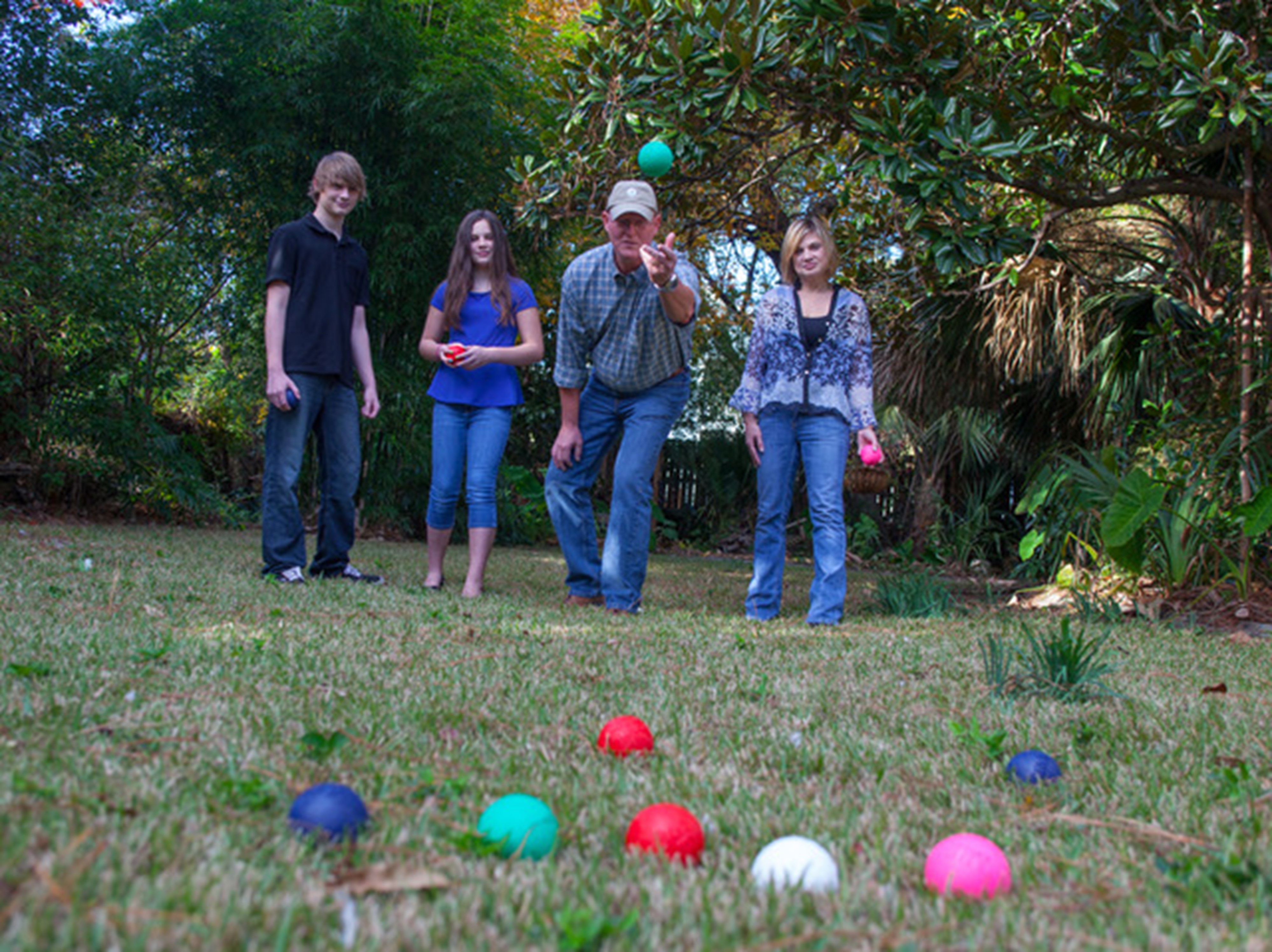 Murbles is designed to be played by the whole family! Speed, agility, and physical strength are not required assets when playing Murbles. All balls are 3-inches in diameter (about the size of an orange) and weigh about 1/2 pound each making the game easy to handle for every member of the family.

Murbles are offered in custom color sets so you can pick your school colors, sports team colors, or simply your favorite colors.

Murbles game sets are available from 2 to 16 players with pricing starting at $59.00.
Member discount code will appear under company logo when logged in