MEMBERS RECEIVE A 25% DISCOUNT ON PURCHASES
Premium Supplements from veteran owned MILLECOR!
(excludes bundles and subscriptions)
Veteran-owned MILLECOR provides premium supplements for everyone from serious athletes and bodybuilders to those just looking to fill the holes in their nutritional gaps. All MILLECOR products are manufactured in the USA and shipped from Texas.

MILLECOR began with a WHY. As a Marine Corps veteran and active police officer, serving was a way of life but there was a desire to do more and give back on a larger scale which lead to the creation of MILLECOR.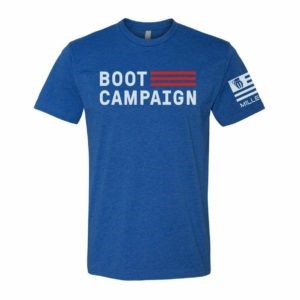 Everything we do is geared towards giving back to our customer's health, wellness and fitness while giving back a portion of every sale to non-profit efforts benefitting veterans, first responders and their families.

Your supplements should do more with MILLECOR #SupplementsWithPurpose

Member discount code will appear under company logo when logged in