MEMBERS RECEIVE A 15% DISCOUNT ON ALL PURCHASES
Stainless steel expressions of patriotism and faith from My Freedom Rings!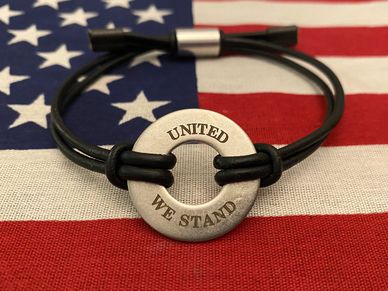 Our FREEDOM BANDS consist of our Stainless Steel 'Freedom Rings,' that are hand stamped and laser engraved with Constitutional, Patriotic and Faith based mottos.

Held together by custom sized genuine leather cord, aluminum sizer and capped off with copper, gun metal glazed, double barrel cord ends and tension grasp rings.

Together, this gives an adjustable, custom fit that allows you to represent your personal stance on Freedom, Liberty or Faith, while showing others you honor the land of the free and the home of the brave and this amazing experiment in freedom.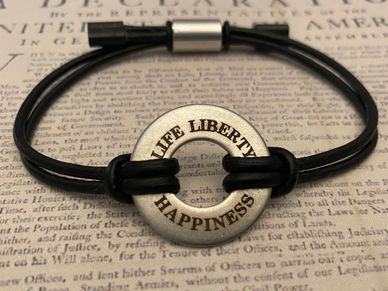 Each band is hand assembled in Wilmington NC, with Made In America components. Made to last forever and to be worn forever - a uniquely designed, lightweight, conversation piece as well as a timely keepsake, representing this most amazing time in our history.


We are proud Patriots supporting proud Patriots!


Member discount code will appear under company logo when logged in