MEMBERS RECEIVE A 20% DISCOUNT ON ALL PURCHASES
Beautiful sterling silver pieces handcrafted in the USA by Summer Joy Silver!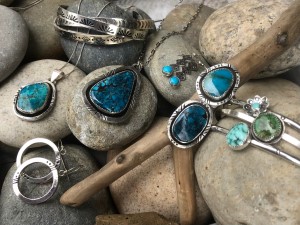 My Mama always said quality over quantity, and you get what you pay for. She grew up in a time when if you bought something nice, it would last a minimum of 20 years! In many cases, this mentality has been lost along the way, with mass-produced junk being imported from other countries. When I started creating sterling silver jewelry, I wanted a brand that would stand for something American and ultimately be timeless – beautiful, classic designs that could be worn every day – with each unique piece a legacy that could be handed down through generations.

There are several ways my team has woven the United States into our company culture. For one, all of our pieces are hand-fabricated by artisans in the United States. We take great pride in training folks who have little or no previous experience with metalwork, providing them with a new skill in a heritage industry.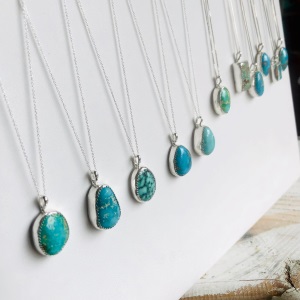 Next, turquoise, being a centuries-old symbol of the Southwest, was my go-to flagship gemstone to showcase in most pieces we create. Although we use many stones from many places, turquoise, in its many shades and shapes, makes up a large percentage of our collections. It's important to note that all of the turquoise used in our jewelry is mined in North America and provides jobs for many lapidaries across our great nation.

Finally, we want your customer service to surpass expectations. We are responsive to inquiries, all our read-to-ship items are mailed within 24-48 hours, our custom design experience is attentive without being invasive, and our packaging makes you feel like it's your birthday every time you open it up.

We're here to support you in the quest for American-made treasures!


Member discount code will appear under company logo when logged in