Bottle Breacher
MEMBERS RECEIVE A 15% DISCOUNT ON ALL PURCHASES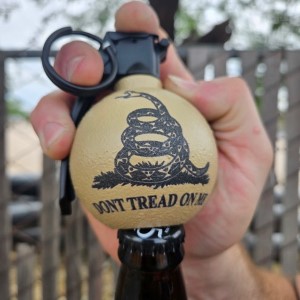 Bottle Breacher is a company that makes unique bottle openers from once-fired rounds of ammo. The company was founded by former Navy Seal Eli Crane and his wife, Jen Crane. The Cranes sold the company to patriot couple Mike and Amber Wall, who wanted to support veterans and first responders. Bottle Breacher offers different types of bottle openers, such as .50 caliber, 20mm, 30mm, and frag grenades. Each bottle opener is hand-crafted in America by veterans as well as civilians and can be customized with logos, names, or messages. Bottle Breacher is based in Tucson, Arizona, and has been featured on Shark Tank and other media outlets.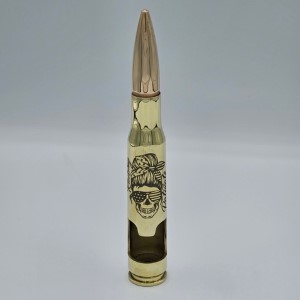 Raising patriots is not an easy task in today's world. Many influences can undermine the values and principles that make America great. That's why Bottle Breacher has created a line of unapologetically patriotic products designed to inspire the next generation of Americans. Whether it's a cutting board with the American flag and the slogan "Raising Patriots," a coozie set with patriotic images and messages, or a combat cooler with a flag patch and a bottle opener, Bottle Breacher has something for every patriot family. These products are not only functional and durable but also meaningful and symbolic. They remind us of the sacrifices and achievements of past and present heroes who have fought for our freedom and liberty.

Bottle Breacher is more than just a bottle opener company. It is a community of patriots who love their country and want to pass on their legacy to their children. By buying Bottle Breacher products, you are not only supporting a veteran-created business but also helping to raise patriots who will stand for what is right and defend what is theirs. Bottle Breacher is proud to be American and proud to serve you.


Member discount code will appear under company logo when logged in