Buffalo Ridge Jerky
MEMBERS RECEIVE A 10% DISCOUNT ON ALL PURCHASES
Welcome to Buffalo Ridge Jerky!

We're a small business based in Vale, NC. We strive to bring you the highest quality jerky and beef snacks at reasonable prices. Our Jerky is cut from Beef Brisket in an FDA-inspected facility. We offer a large variety of high-quality marinades and frequently try new flavors and marinades to give you the perfect choice to suit your taste buds! All products are made from American Raised Beef, Pork, or Bison.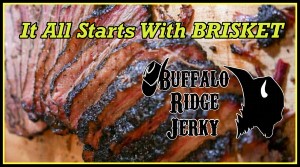 All orders are shipped within 24 hours via Priority Mail, and your satisfaction is guaranteed, or we will gladly refund your money!

Take a look at our site and see what we have to offer. We look forward to serving you!




Member discount code will appear under company logo when logged in